Category: Duke Nukem Series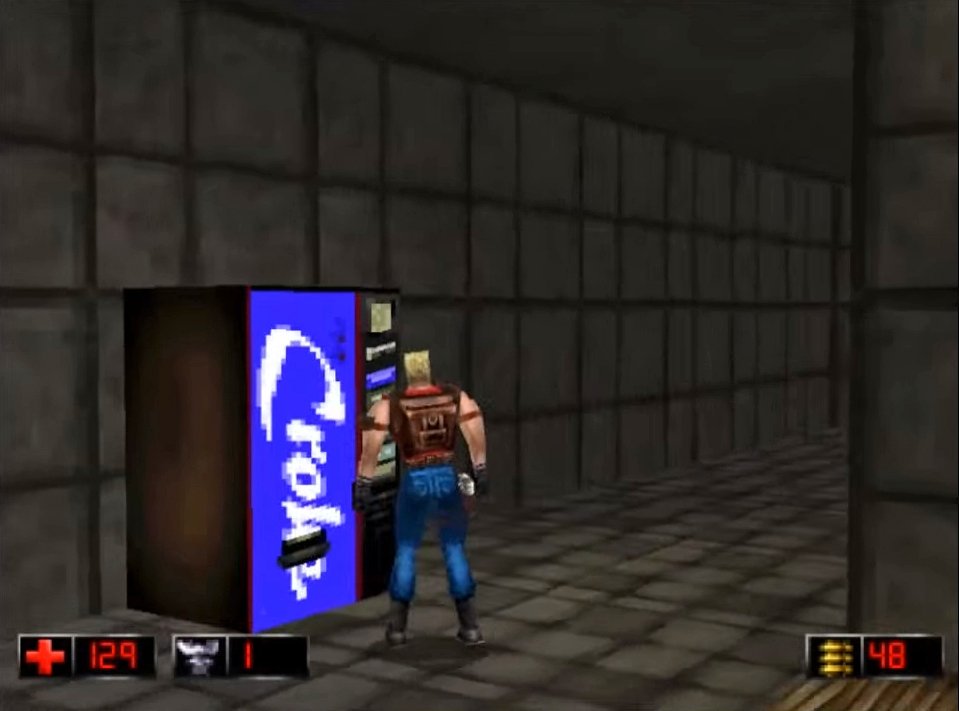 Duke Nukem invites you to suck down a Croke Cola in Time to Kill for the PS1! [Source]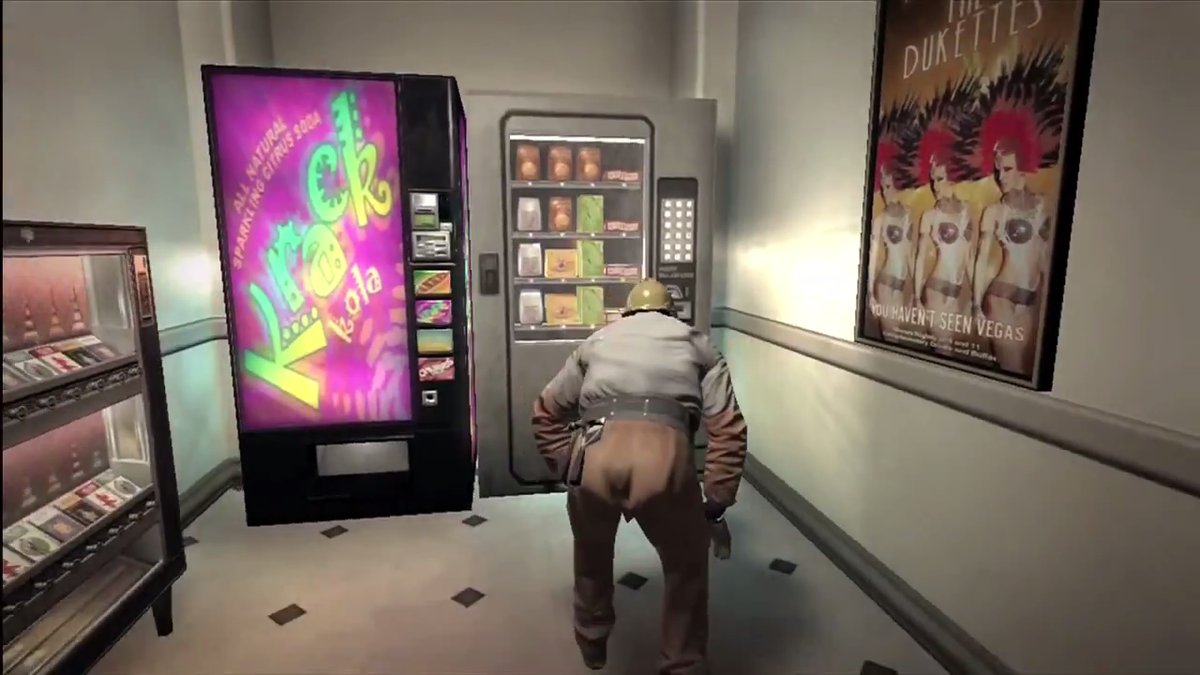 I kept waiting and waiting on a screenshot from Duke Nukem Forever, and I finally found one! Thanks, @DemDarGrapes!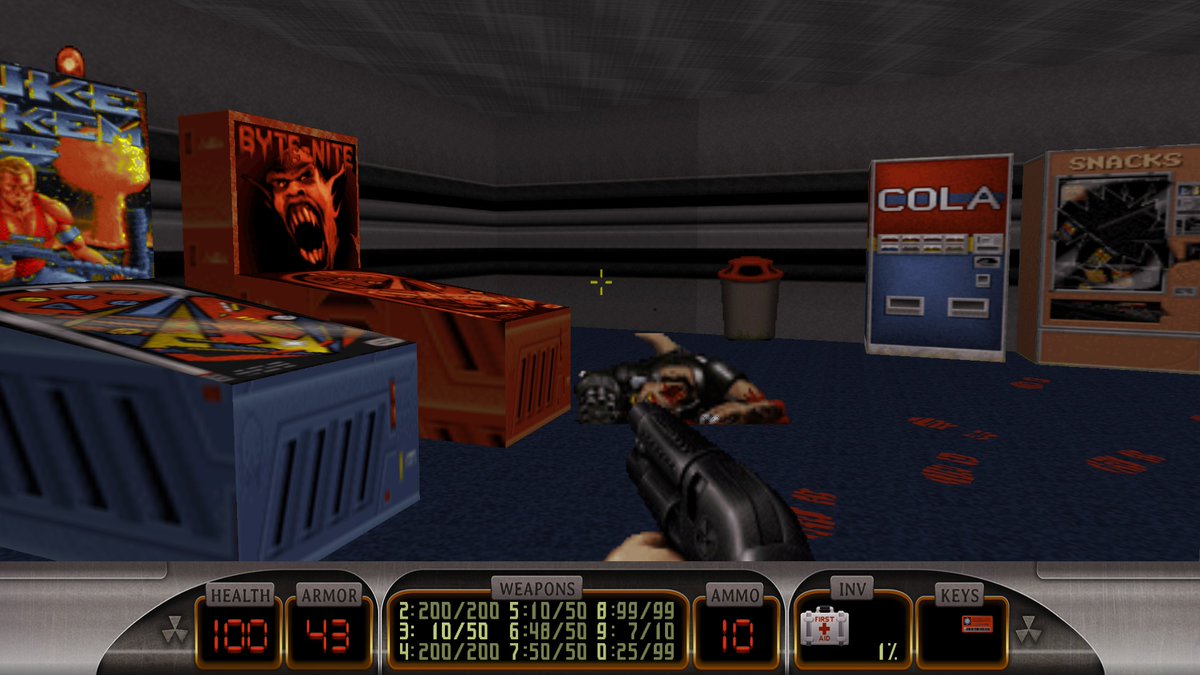 A generic cola machine in Duke Nukem 3D: Duke It Out in D.C.!
The same model reappears in Gearbox Software's upcoming Duke Nukem 3D: 20th Anniversary Edition World Tour (in an image humorously titled red-ruckus-liter-of-cola.png on Gearbox's website).