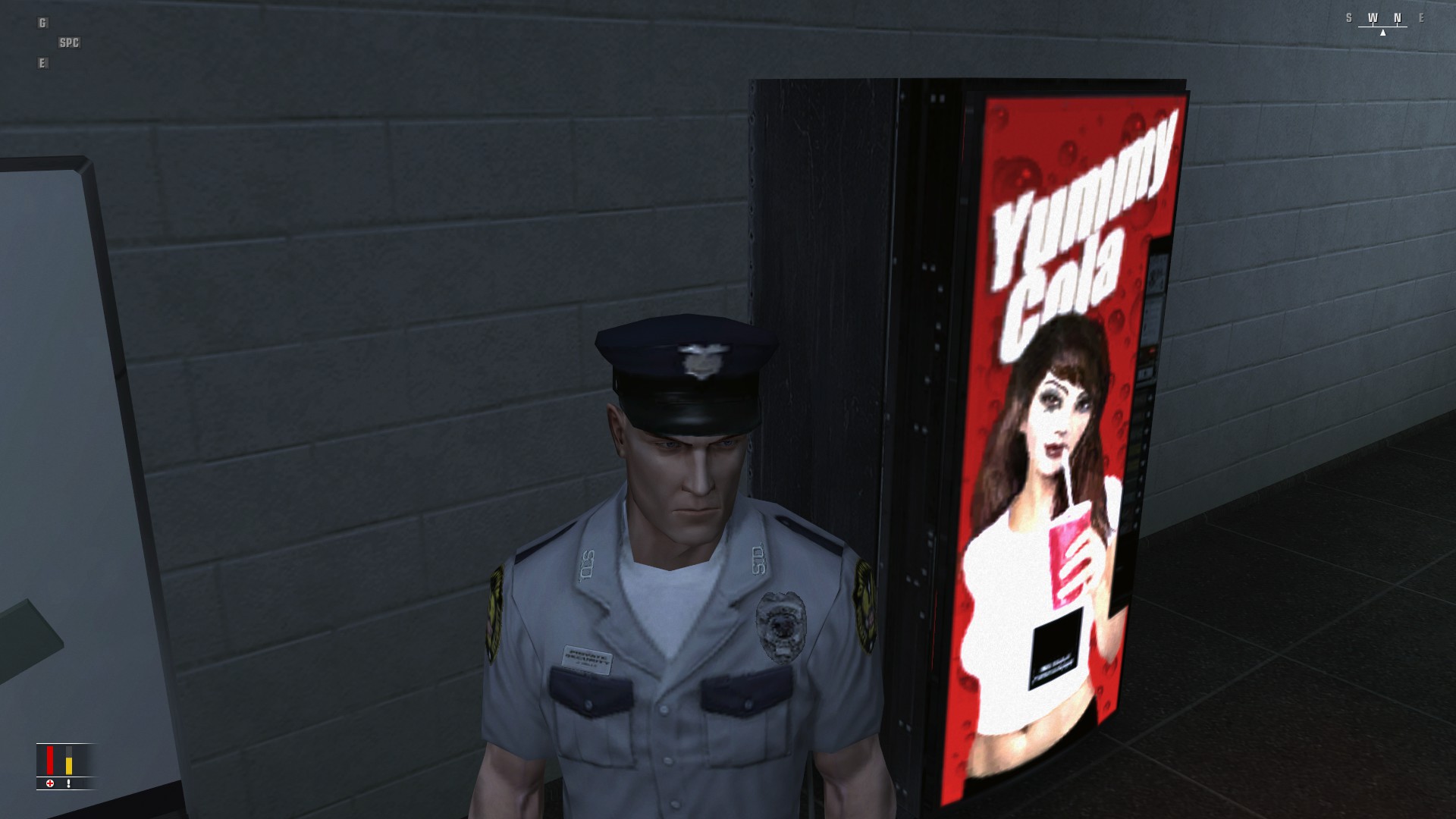 A stoic Agent 47 poses in front of a Yummy Cola machine in Hitman: Blood Money!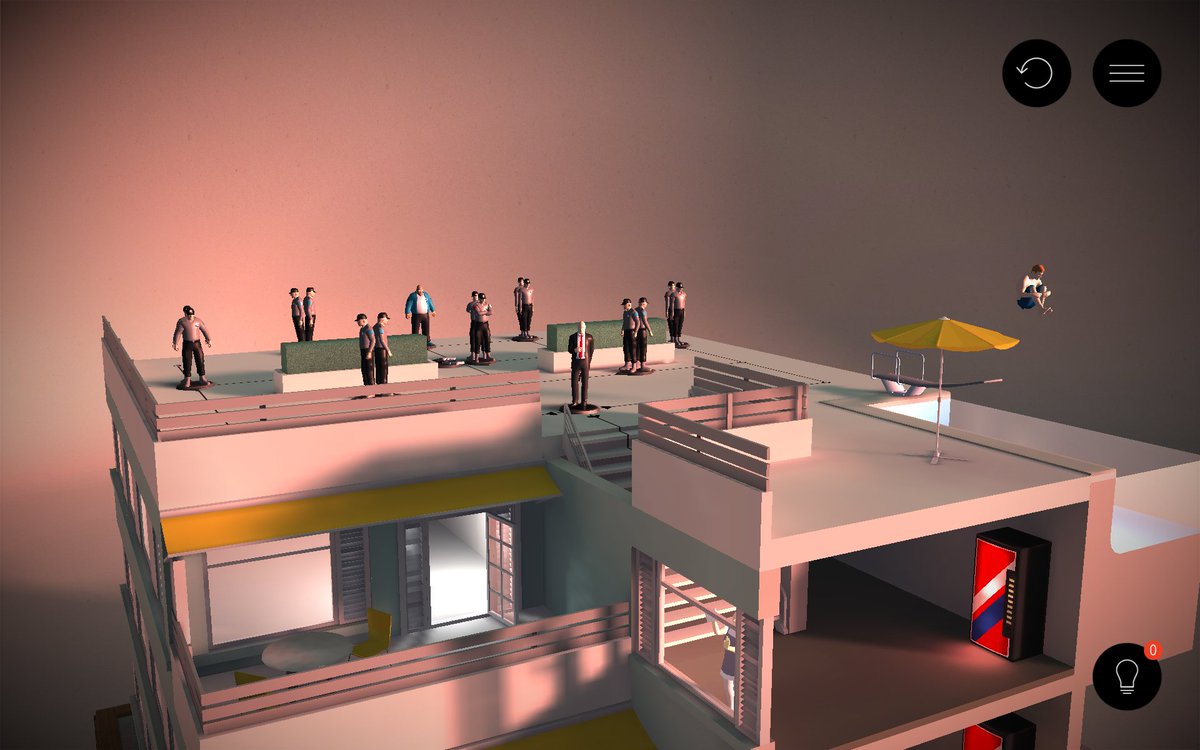 *crackle* Agent 47, intel suggests the presence of a soda machine in your vicinity. Proceed downstairs to investigate. *crackle*
Also, how terrific is that kid stuck in a perpetual cannonball? Thanks for the screenshot, @Tomcat_!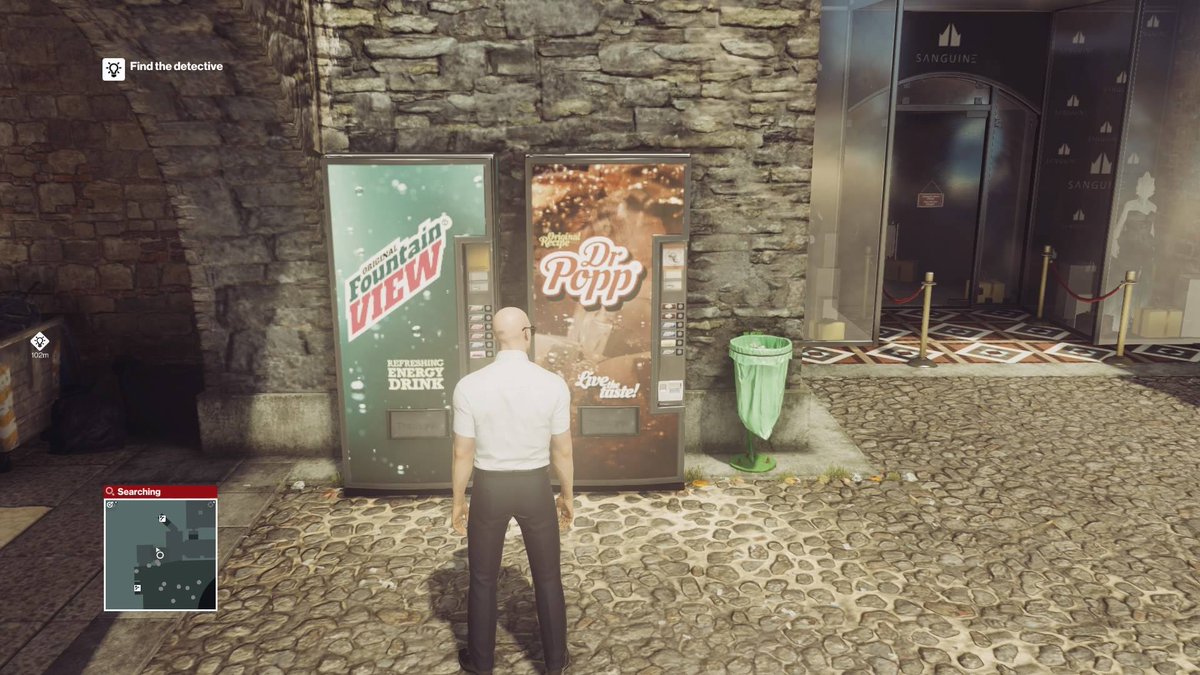 Fountain View and Dr. Popp, courtesy of Hitman (2016). Thanks, @MonsterJail!