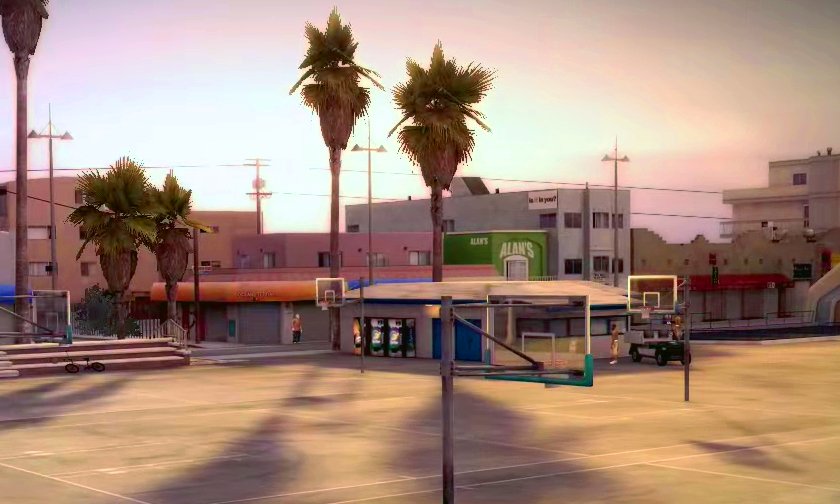 Rehydrate between games in NBA Street Homecourt with your choice of Sprite or Gatorade!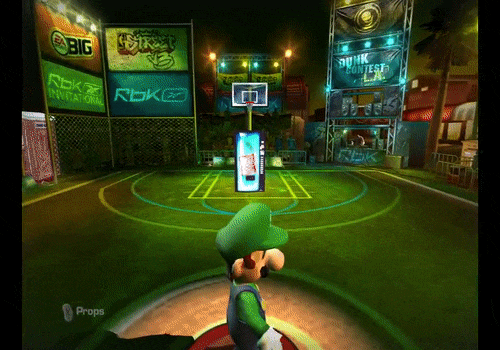 Luigi is dunking over a soda machine. Your argument is invalid.
Here's another look at the soda machine from the PlayStation 2 release. Little does LeBron know that his opponent led the league in defensive rebounds last season.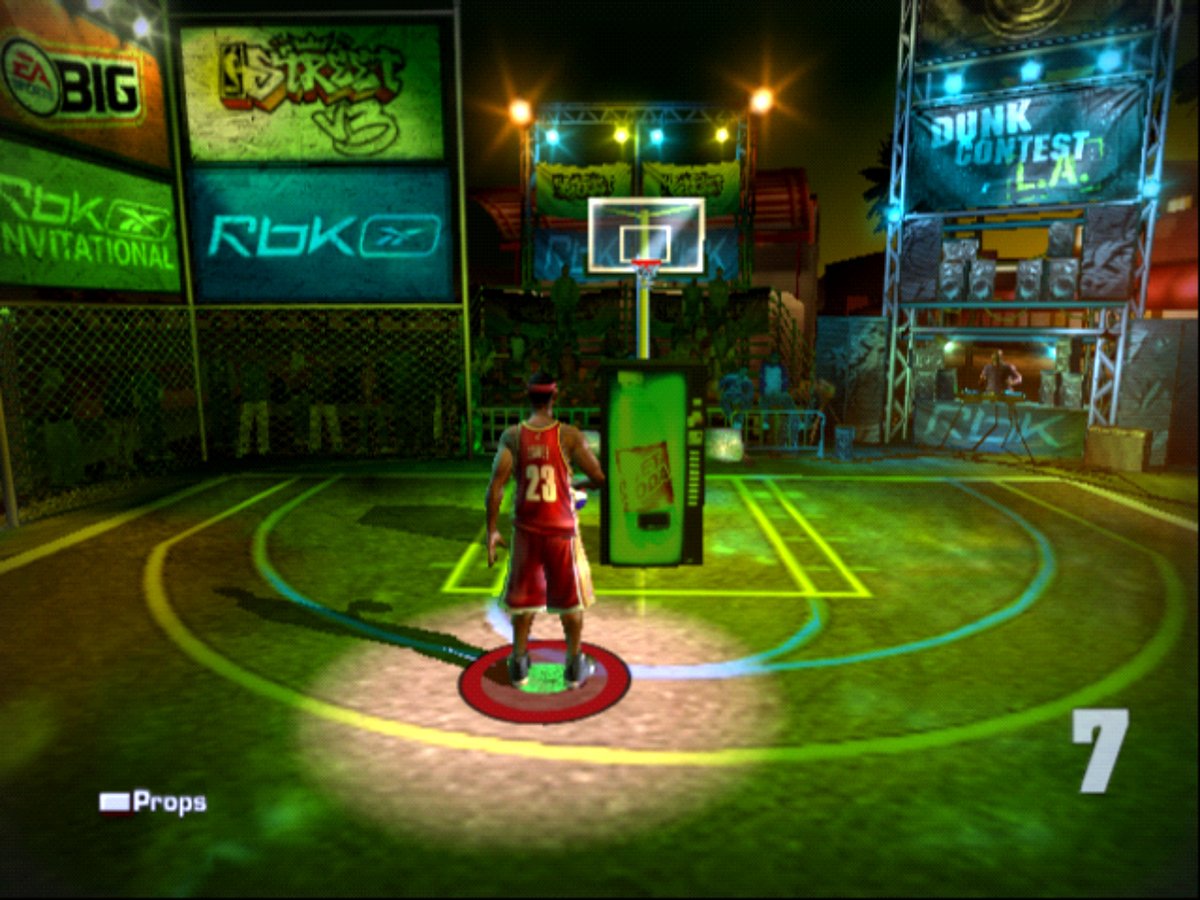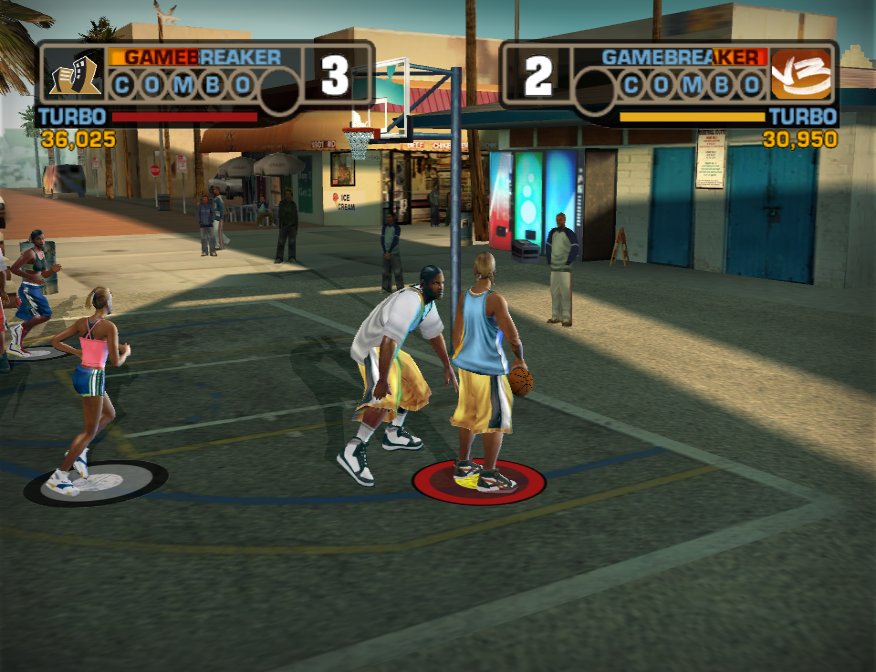 The Venice Beach court in NBA Street V3 features a wide array of beverage options!