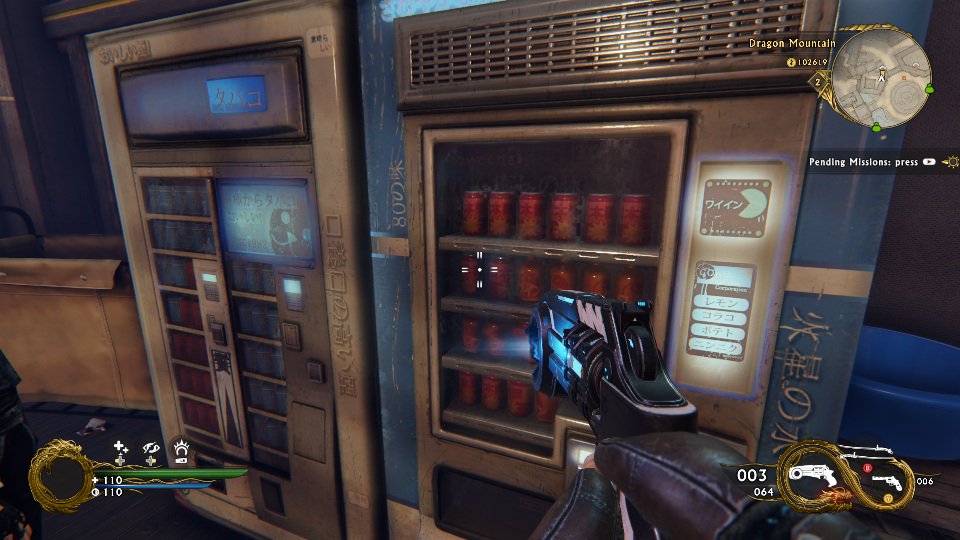 A pair of vending machines (and a Pac-Man cameo) from Shadow Warrior 2. Thanks for the screenshot, @BookishGamer!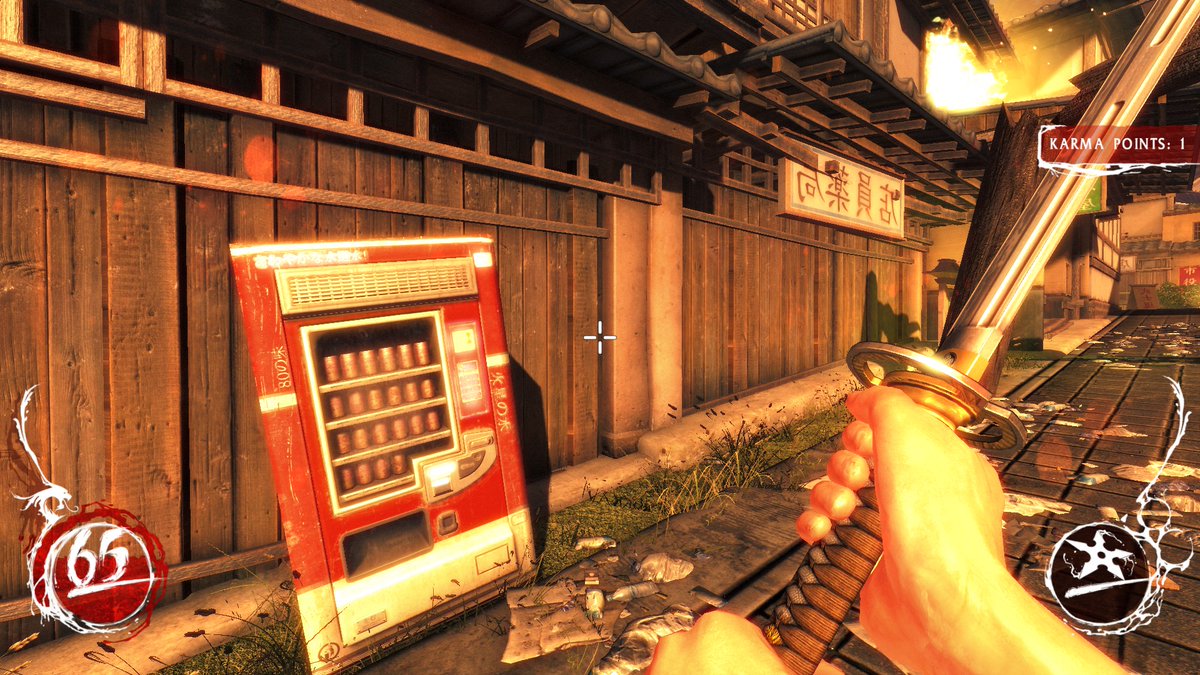 You know a katana is properly sharpened when it can flawlessly slice off the front of a soda machine while leaving the cans intact. Thanks, @InnerPartisan!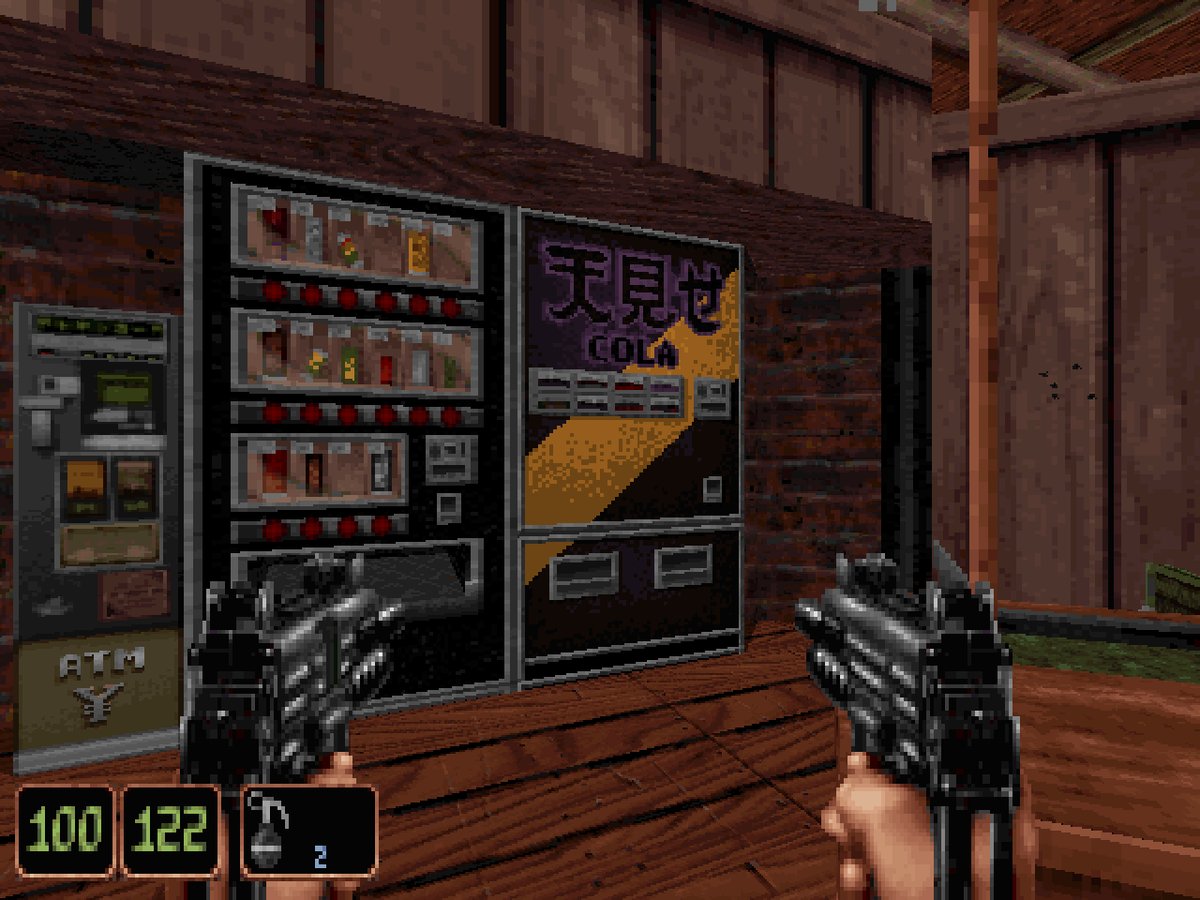 A soda machine somewhere in Chinajapanoasia of Shadow Warrior. Thanks, @dosnostalgic!