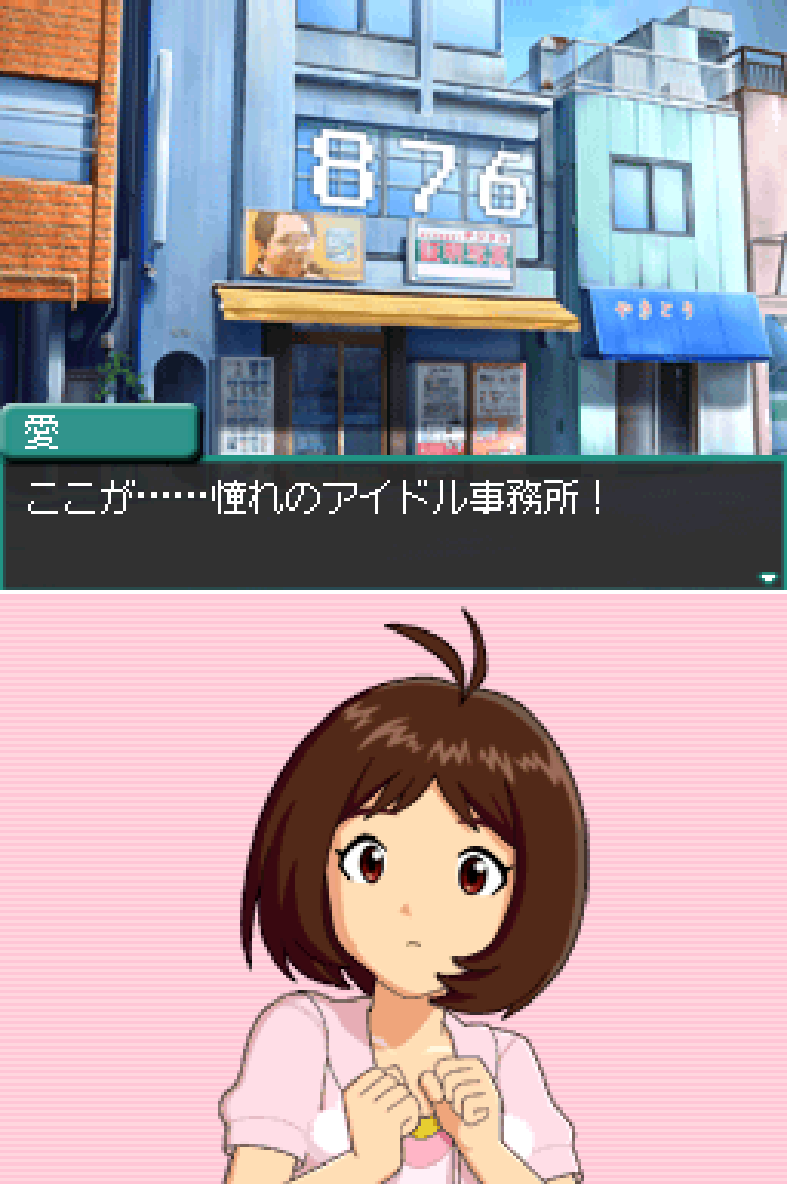 Ai Hidaka seems apprehensive about these soda machines from THE iDOLM@STER: Deadly Stars for the Nintendo DS.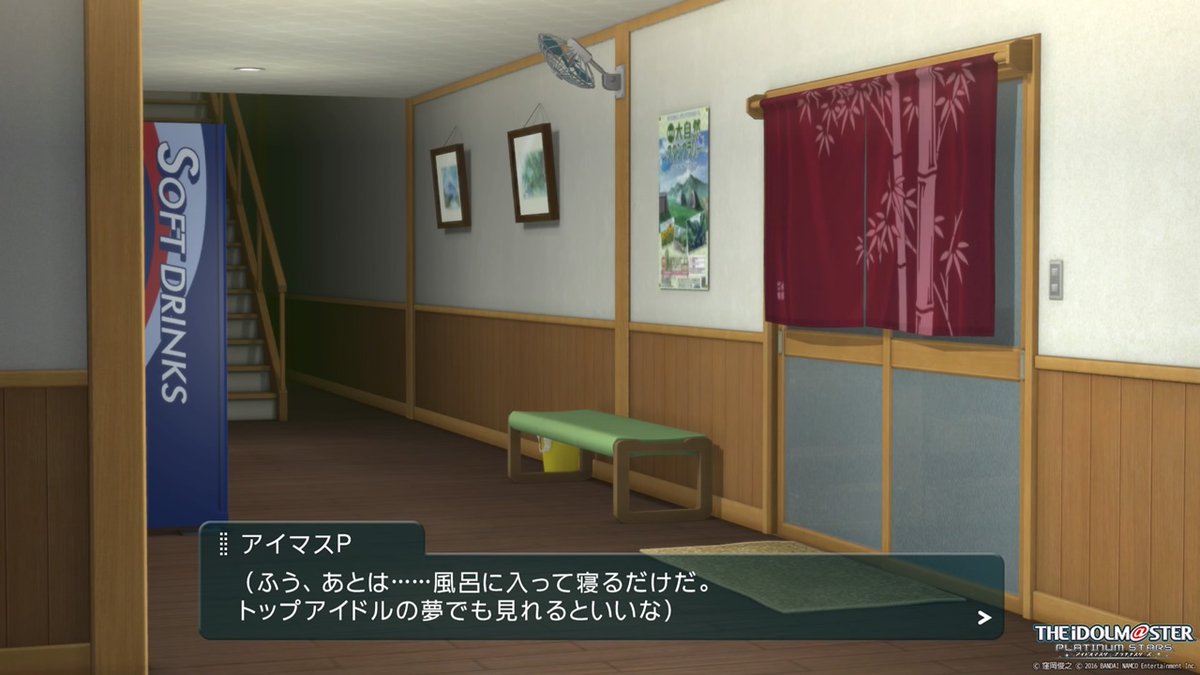 We only get a side view of this soft drink machine from THE iDOLM@STER Platinum Stars, but that's better than no soft drink machine at all. Thanks, SalarymanDaishi!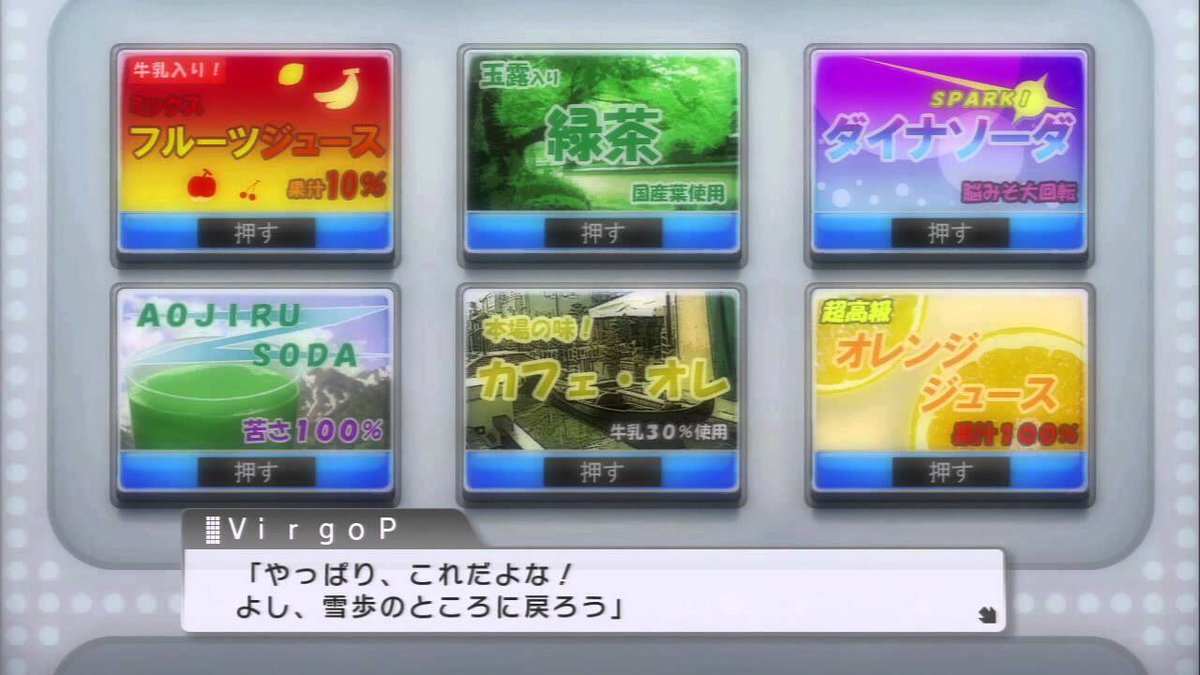 THE iDOLM@STER series has a minigame where you buy the idol's favorite drink to get affection points. Thanks, @majorasfan!