Sierra Petrovita, curator of the Nuka-Cola Museum in Girdershade, is the patron saint of the Video Game Soda Machine Project, and this pristine Nuka-Cola machine is her pride and joy.
Just for fun, here's the Nuka-Cola machine's texture map. [Source]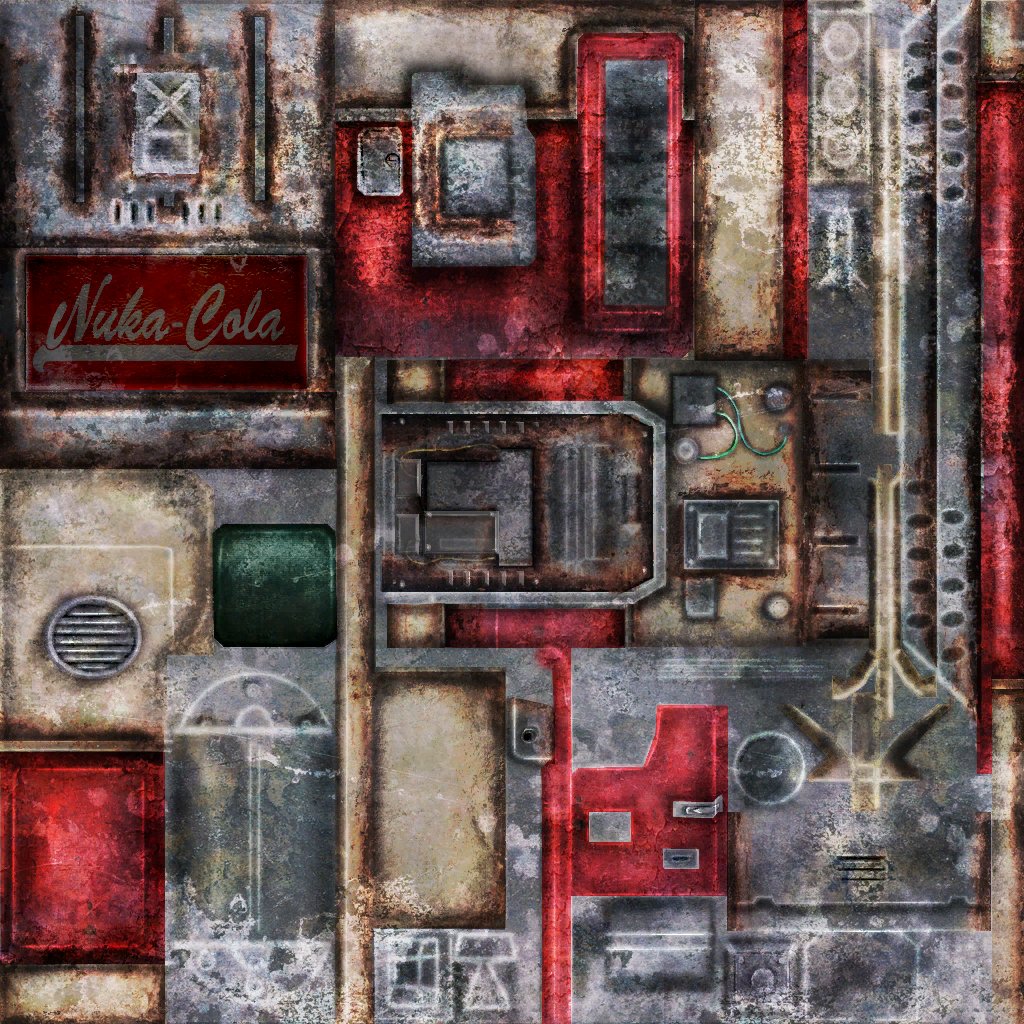 Click through to see Adam Adamowicz's concept art for Fallout 3's Nuka-Cola machine.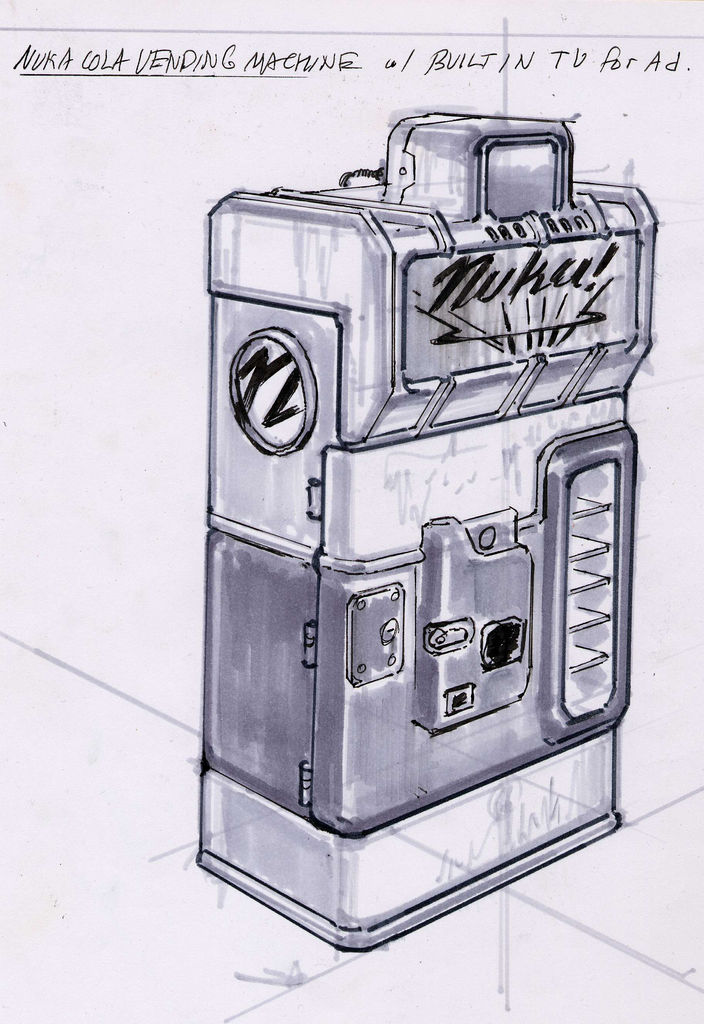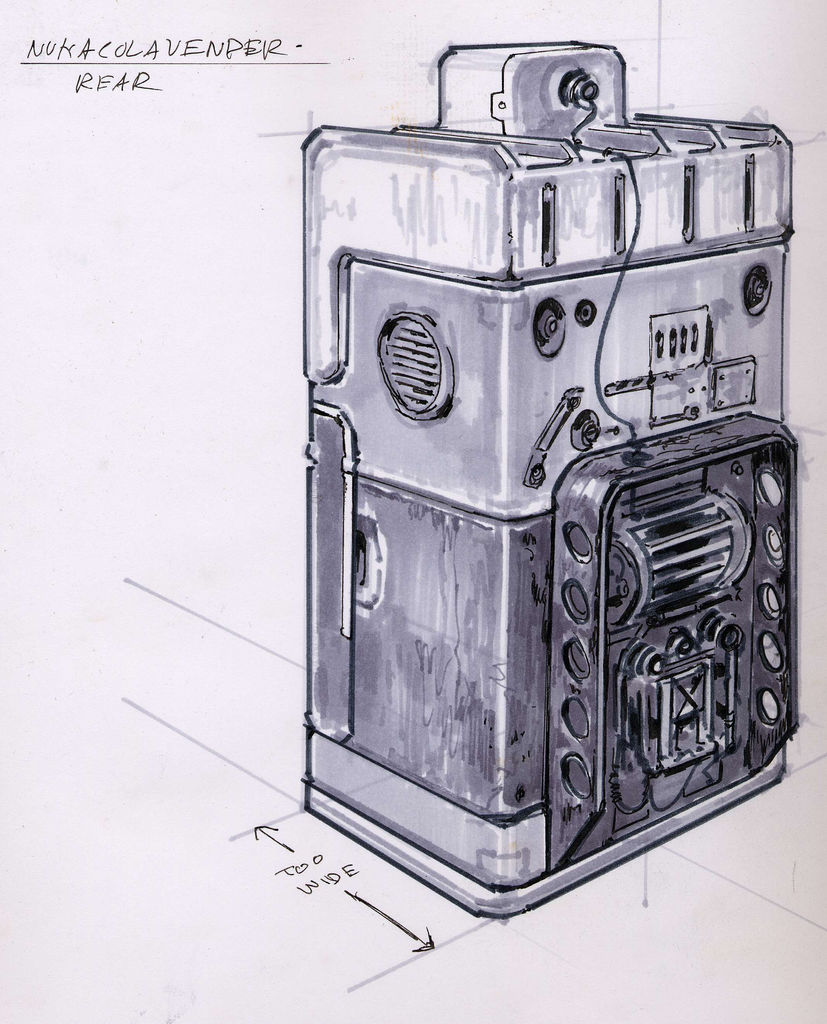 [Source]