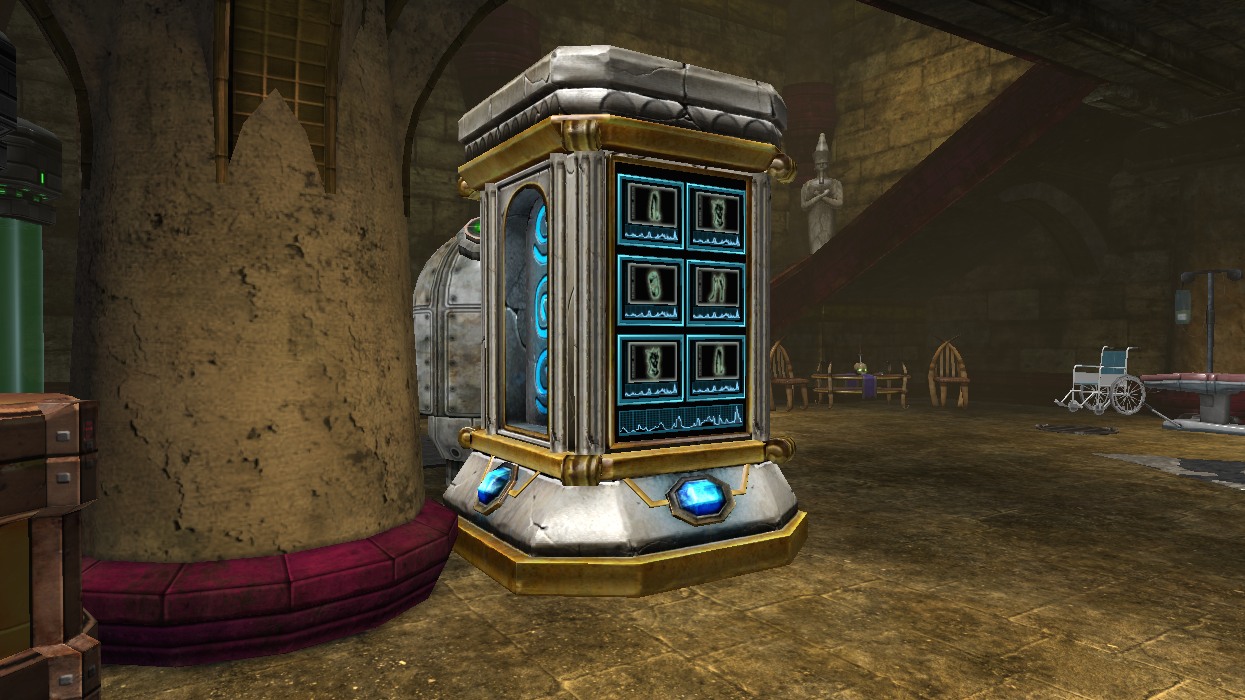 Upgrade your villainous lair in DC Universe Online with the Soder vendor, which dispenses (among other things) Soder Cola! Even better, the Soder vendor is themed for different lair styles. The model pictured above is the "Ancient" Soder vendor. More styles follow below.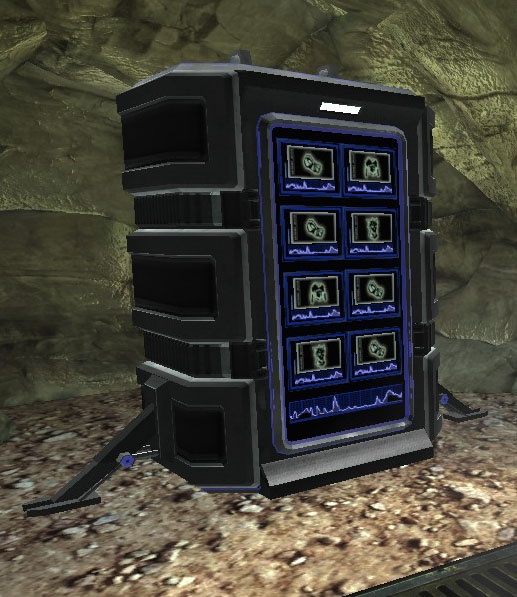 Hiding out in a cave between heists? Well, this is the Soder vendor for you!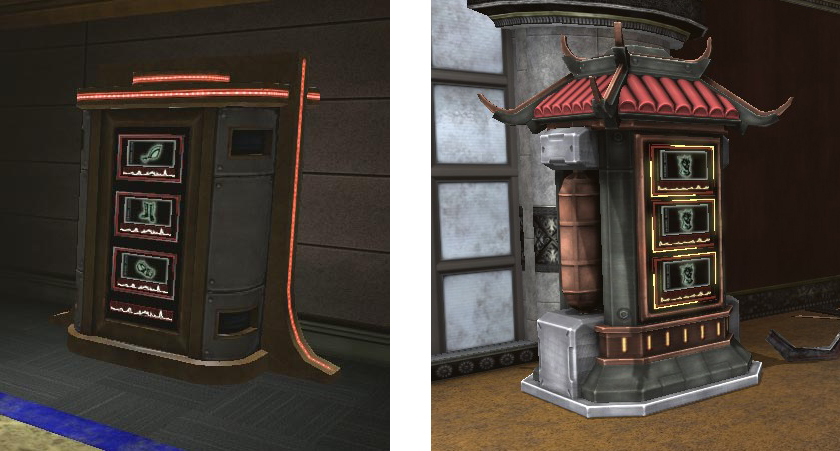 Here we have the "Deco" and "Eastern" Soder vendors.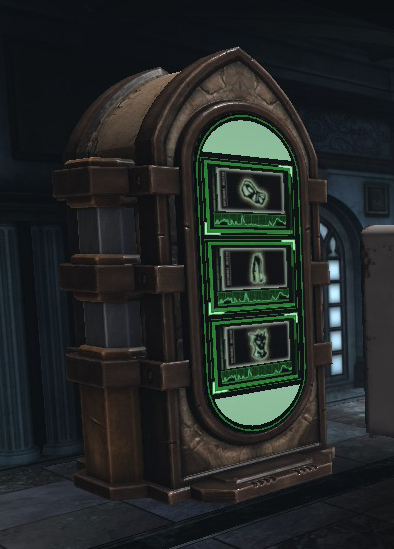 Or perhaps you'd prefer the "Gothic" model.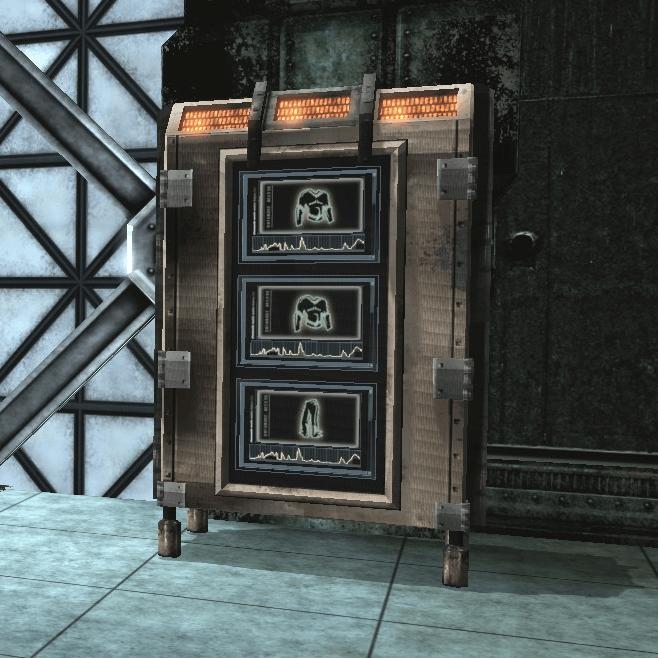 If laying low in abandoned warehouses is your thing, might I recommend the "Industrial" model?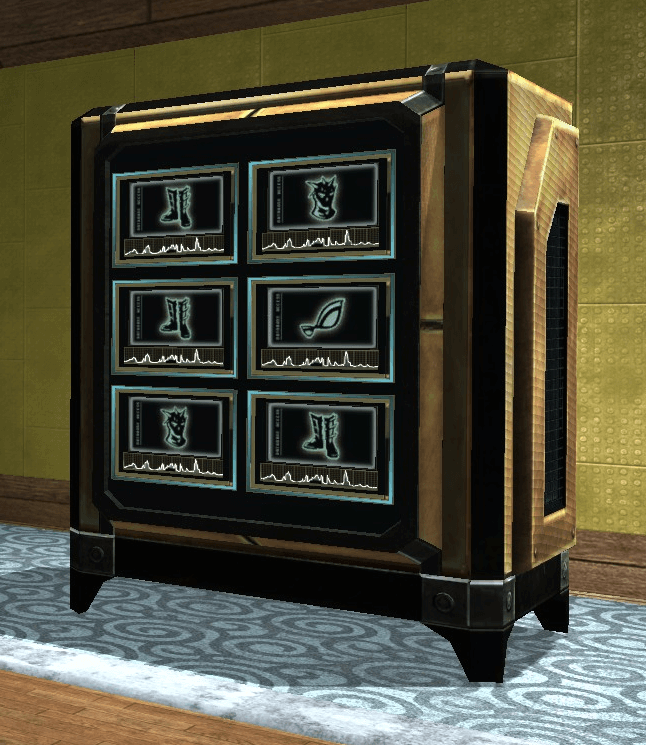 Are you the evil millionaire industrialist type? The "Penthouse" model would look great in your boardroom.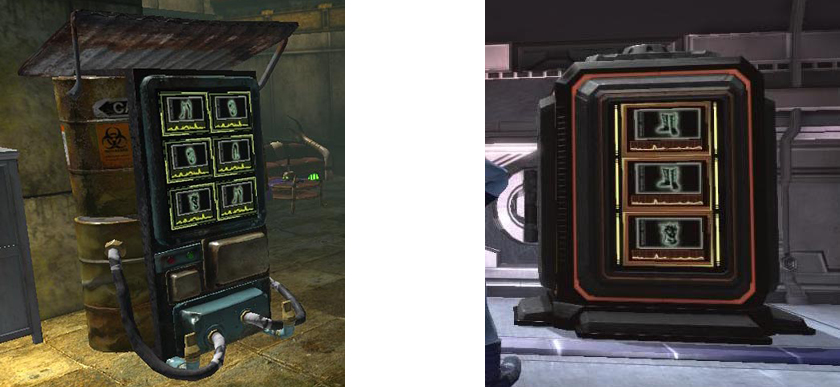 Finally, we round things out with the "Sewer" and "Tech" models.
[Source]