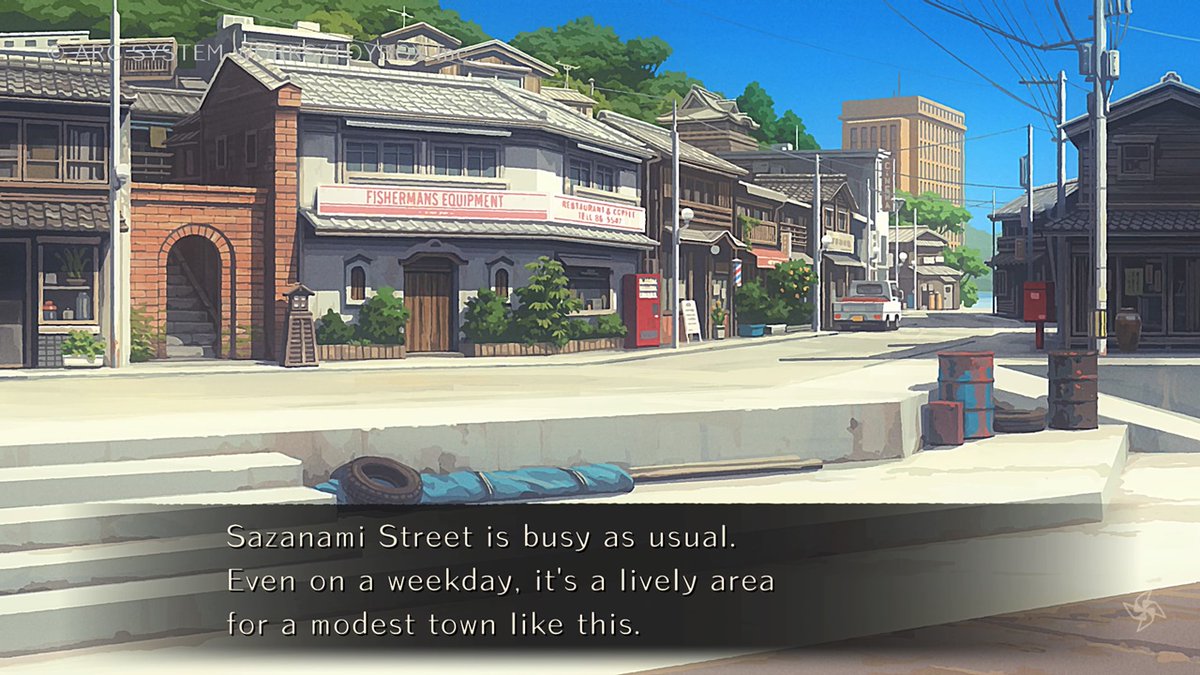 So, do you think this soda machine from World End Syndrome is located outside of a restaurant and coffee shop that sells fishing gear on the side, or a fishing gear shop that dabbles in the cafe business? Either way, I admire the owner's sense of entrepreneurship.
Here's a look at Sazanami Street after dark…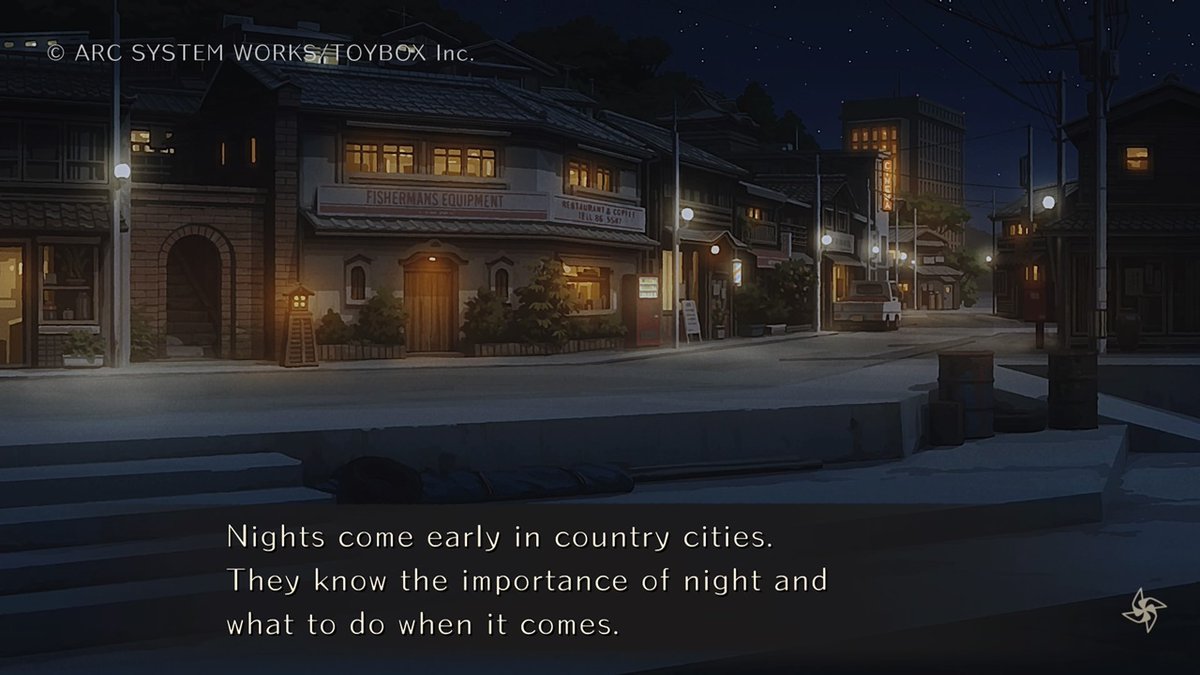 Thanks for the screenshots, SalarymanDaishi!