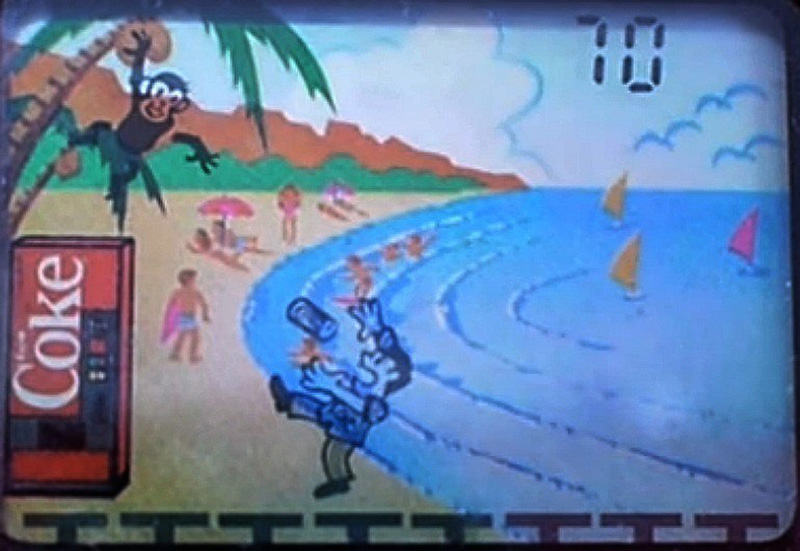 As part of a 1983 promotional campaign, Coca-Cola began outfitting Coke vending machines with Catch-a-Coke, a simple LCD game customers could play while waiting for the machine to dispense their drinks. The virtual Coke machine on the left side of the screen is, to the best of my knowledge, the first soda machine to ever appear in a video game.
Here's a photo of Catch-a-Coke in action, direct from the Coca-Cola Company's 1982 annual report.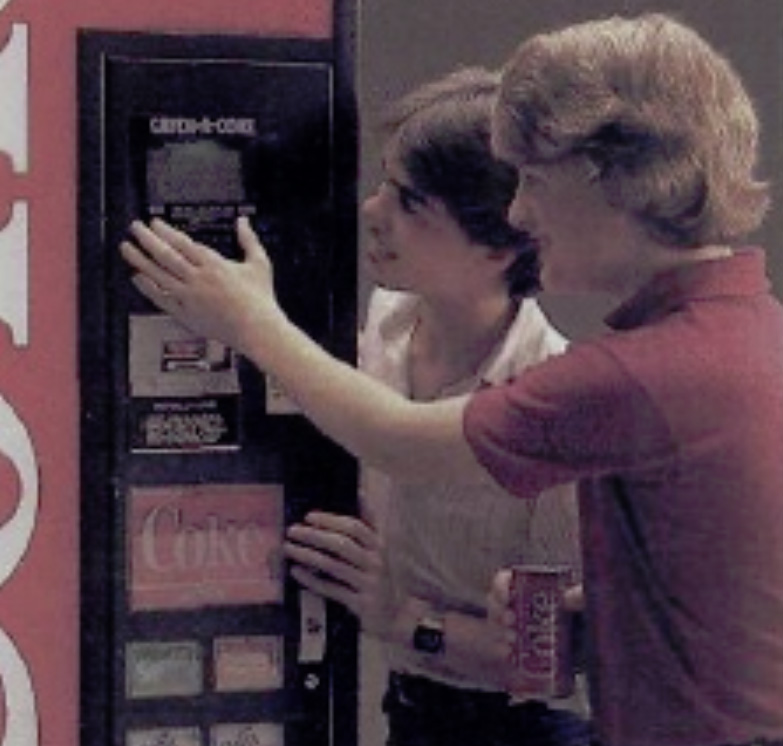 You can get a better idea of what these Catch-a-Coke units actually looked like in the photo below. Please note that Catch-a-Coke is not to be used as a gambling device.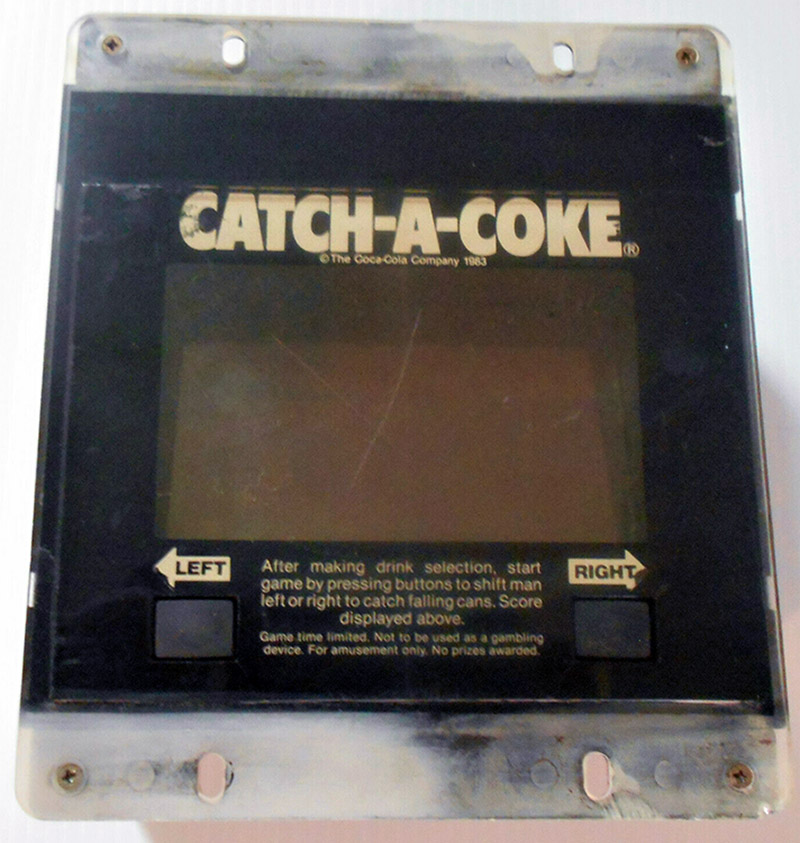 While we're at it, here's a news item covering what would eventually become Catch-a-Coke in the April 1983 issue of Electronic Games.

Here's another Catch-a-Coke news story from the February/March 1983 issue of Vidiot.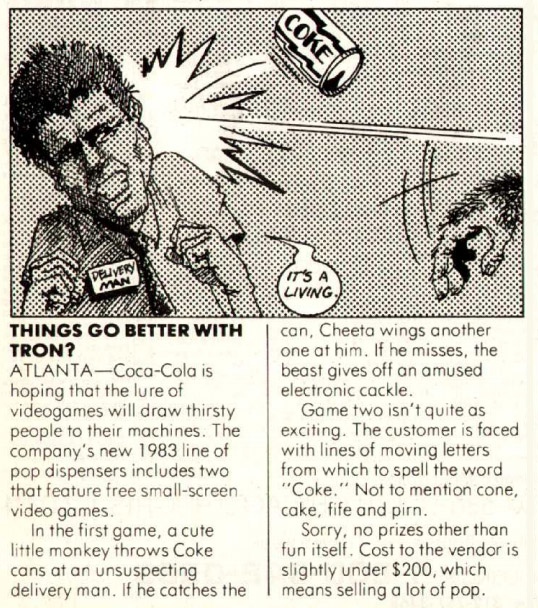 If you want the real scoop on Catch-a-Coke — complete with a blurry screenshot — check out the April 1983 issue of Video Games…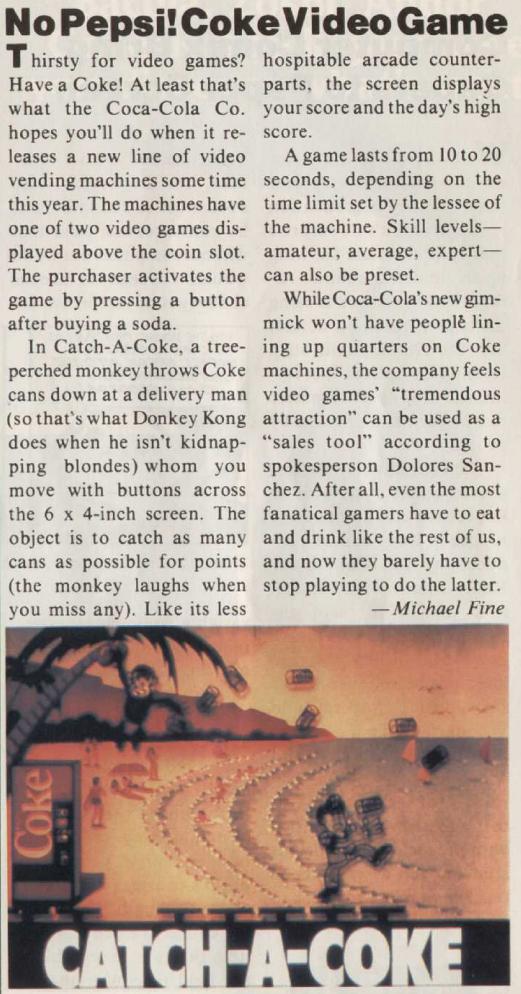 Later in the year, Bandai Electronics would go on to produce a handheld version of Catch-a-Coke. This promotional item, pictured below, was distributed to members of the Coca-Cola sales team. Now, go out there and sell some Coke!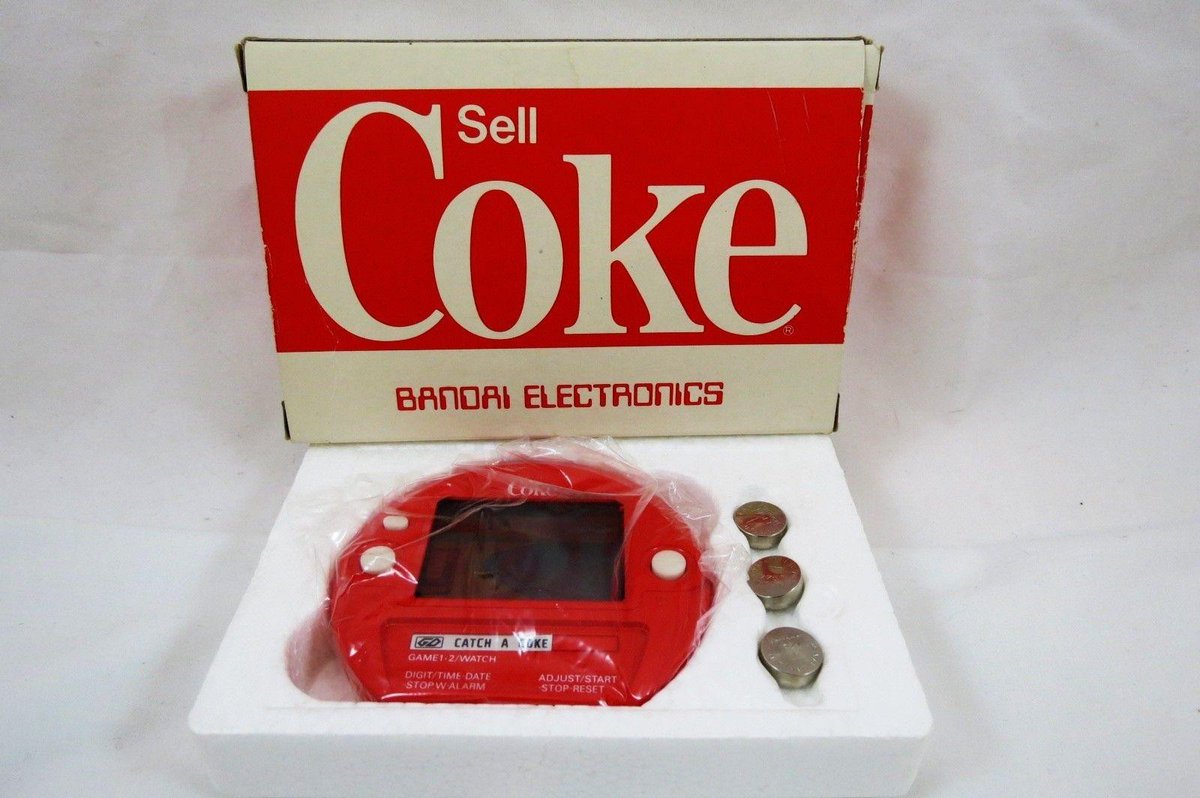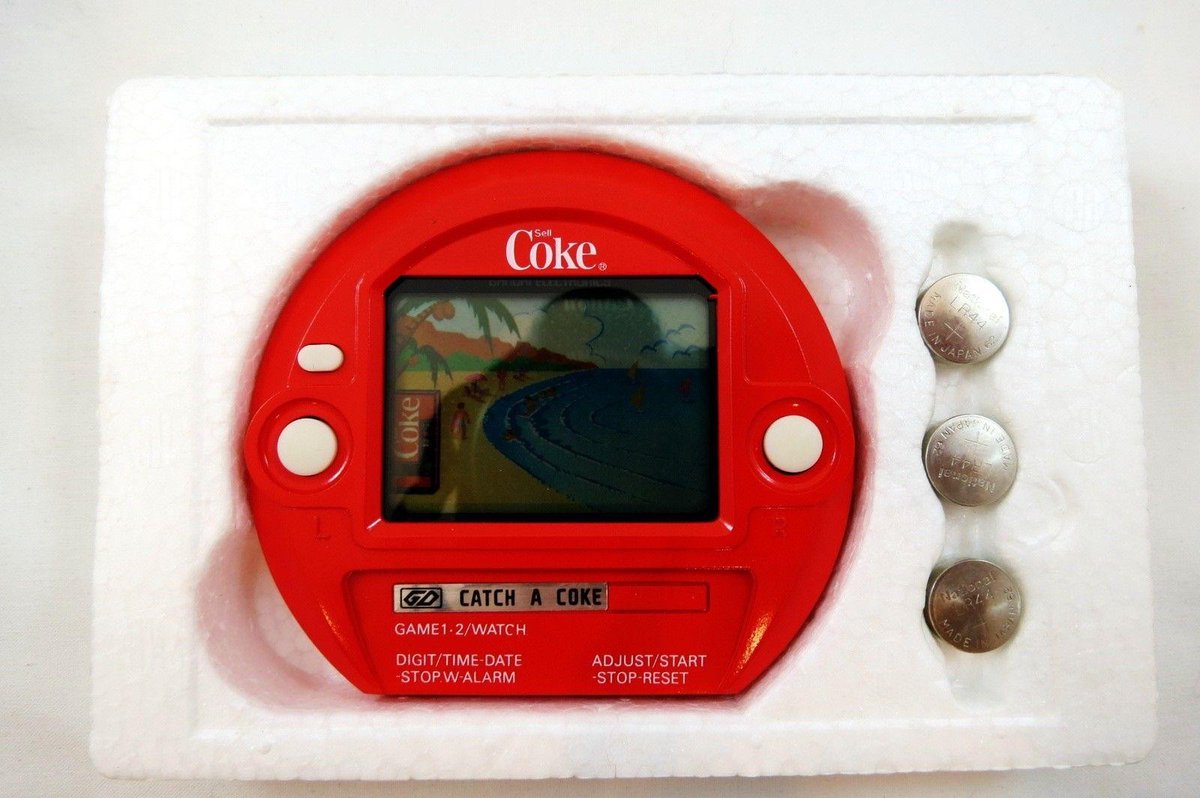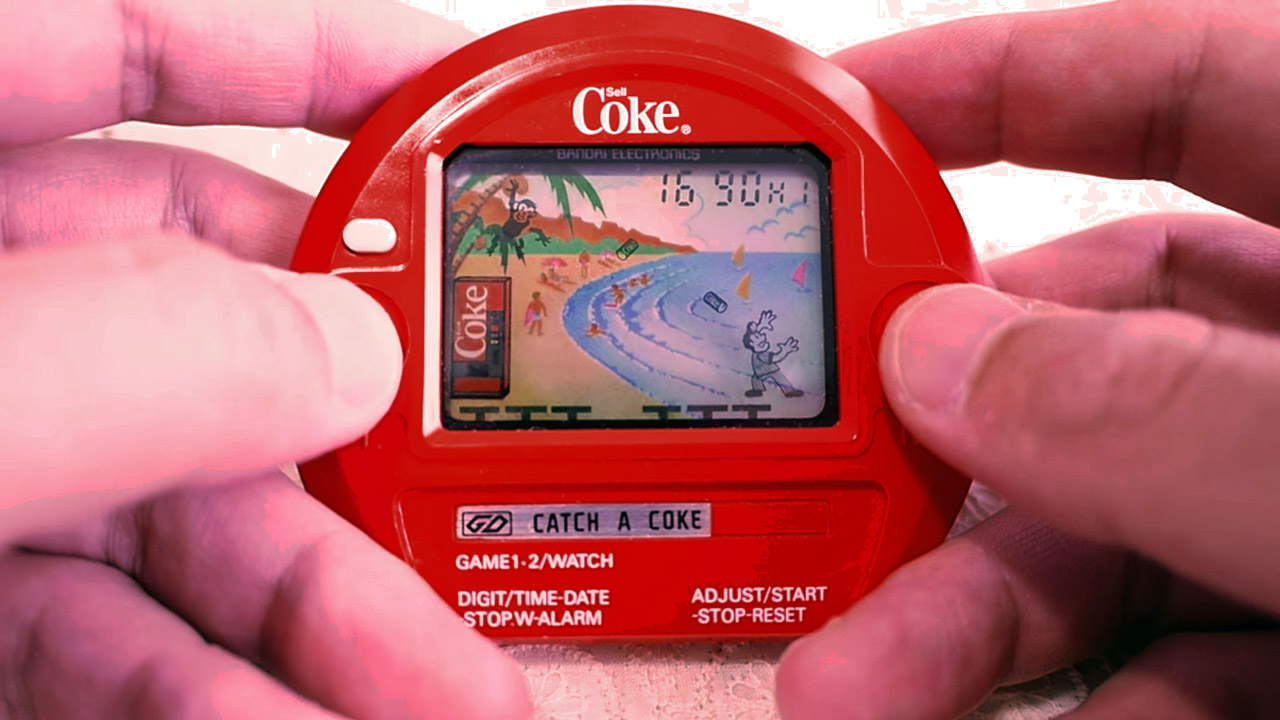 Image credits: The Retroist, eBay, YouTube.