Category:
Mario Kart Series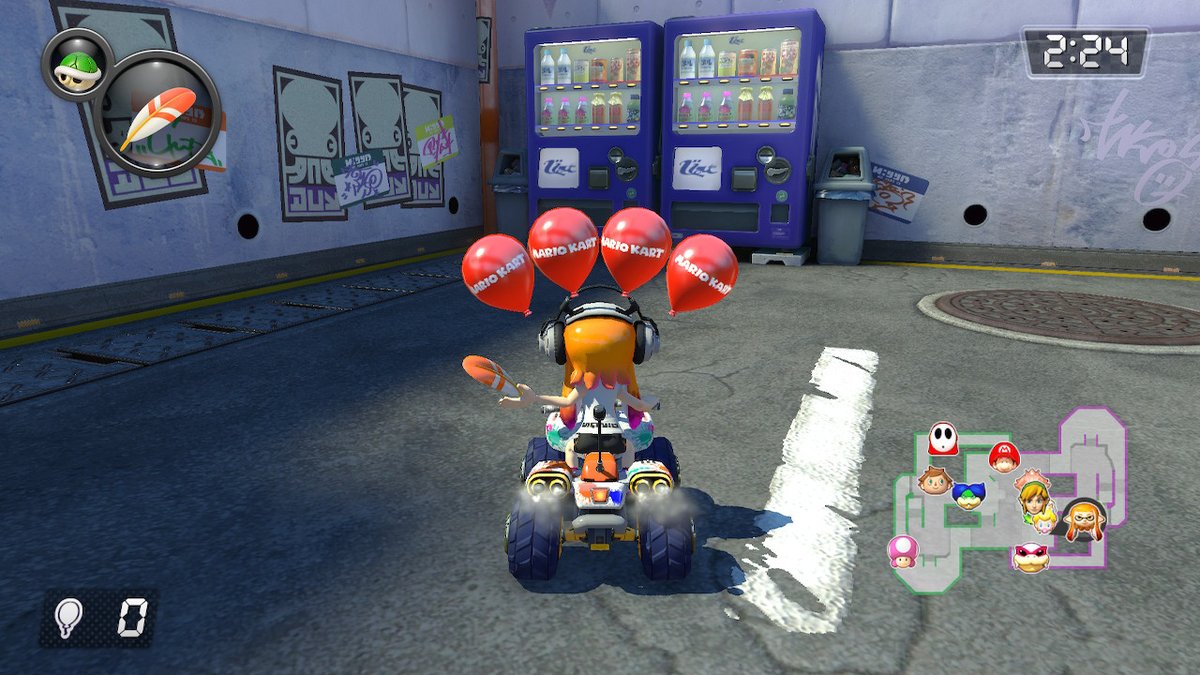 The soda machines from Splatoon reappear in Mario Kart 8 Deluxe's Battle Mode. Thanks, pcj!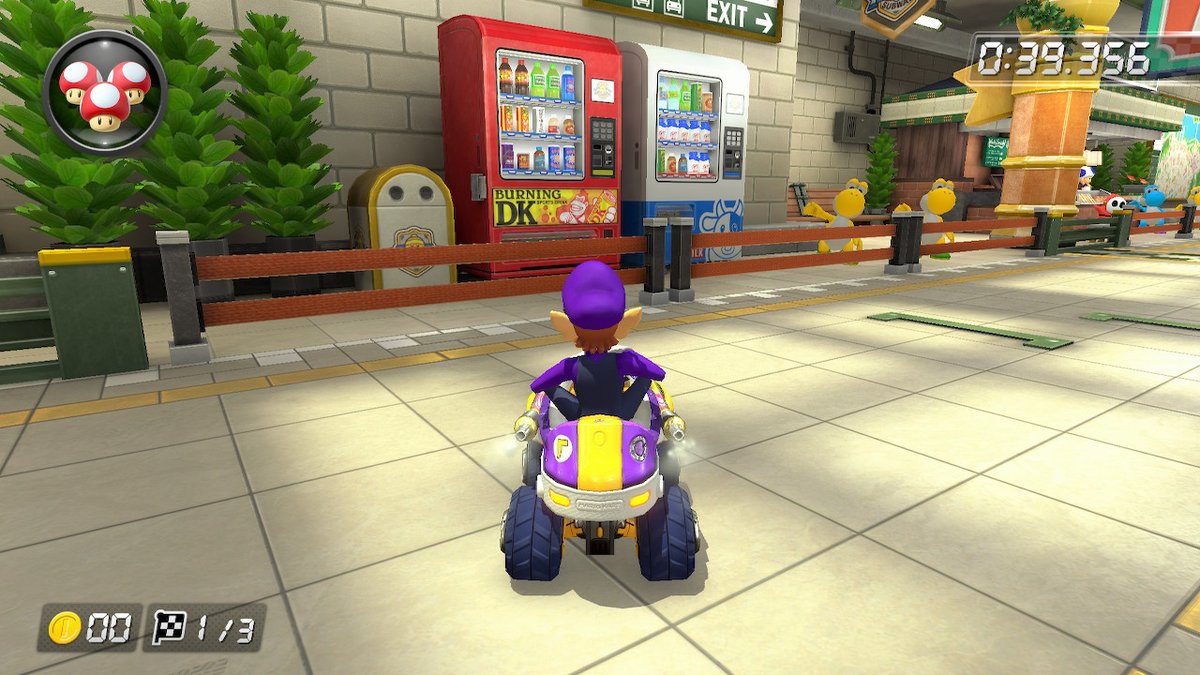 We've cataloged nearly 700 soda machines over the last few months, but we've yet to feature an entry from the Mario series.* That all changes today, thanks to Matt Sephton and this screenshot from Mario Kart 8!
* Unless you count Dunking Luigi, the patron saint of the Video Game Soda  Machine Project.