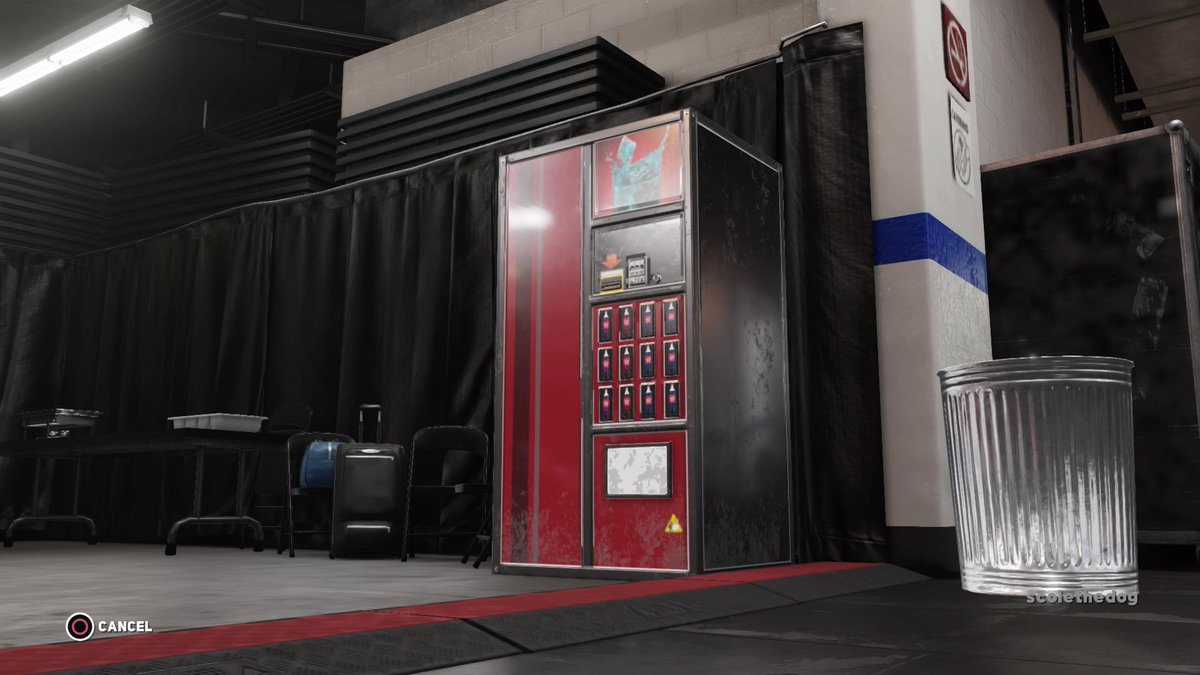 Suplex your thirst with this backstage soda machine in WWE 2K18! Unfortunately, it's suffered a little battle damage in the screenshot below.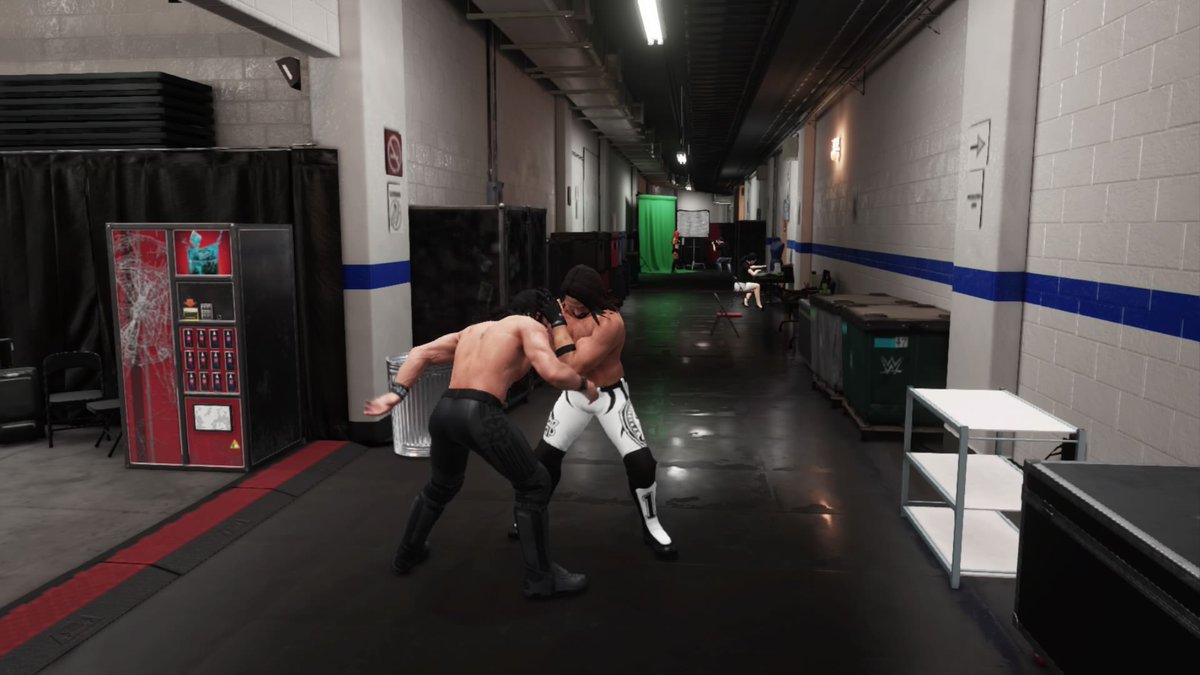 Thanks to Some-Crappy-Edits on Reddit for the screenshots!
UPDATE: WWE 2K19 recycles the same backstage areas — along with a familiar smashed-up soda machine.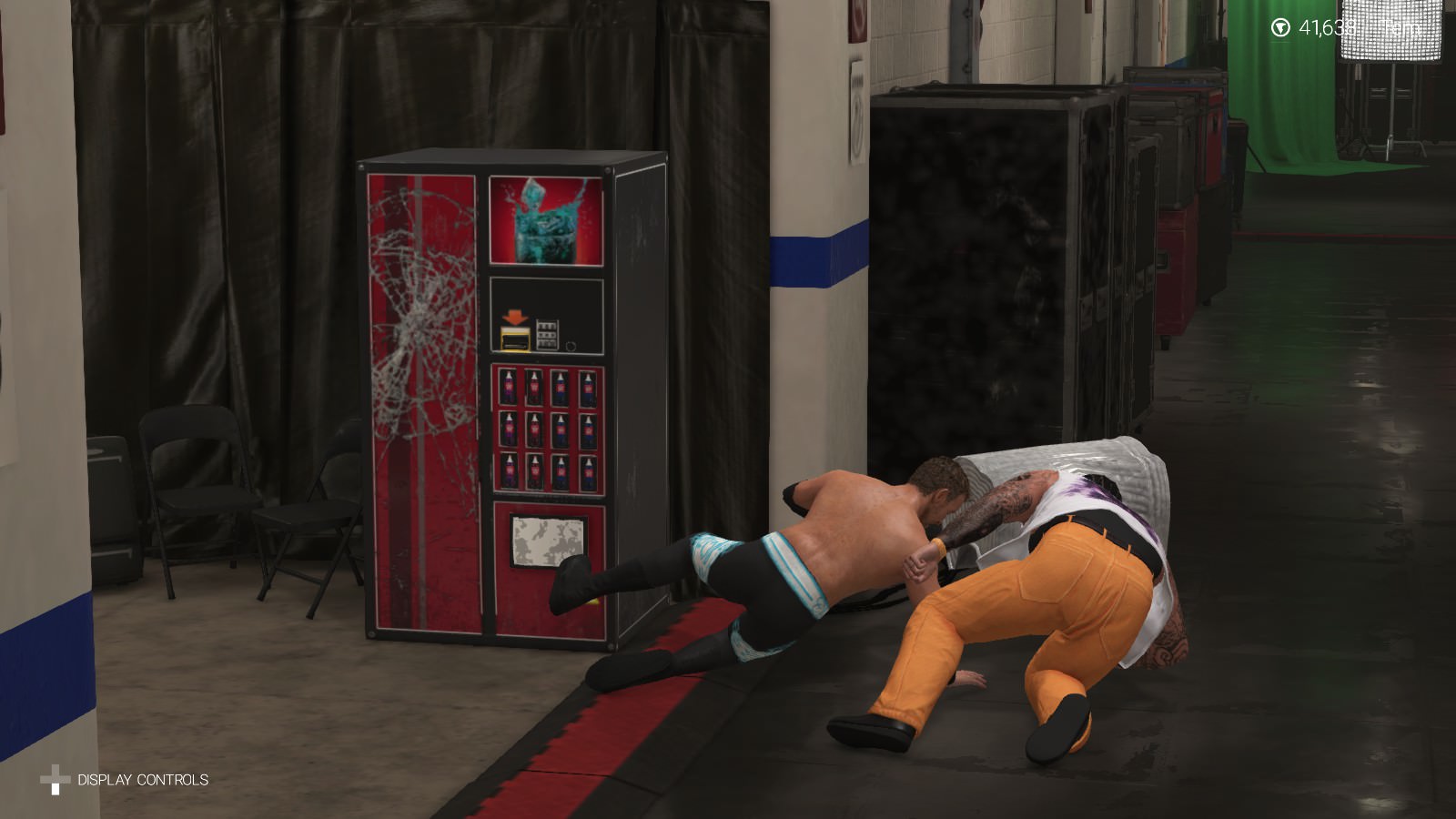 Thanks for the screenshot, SixPointTwentyFive!