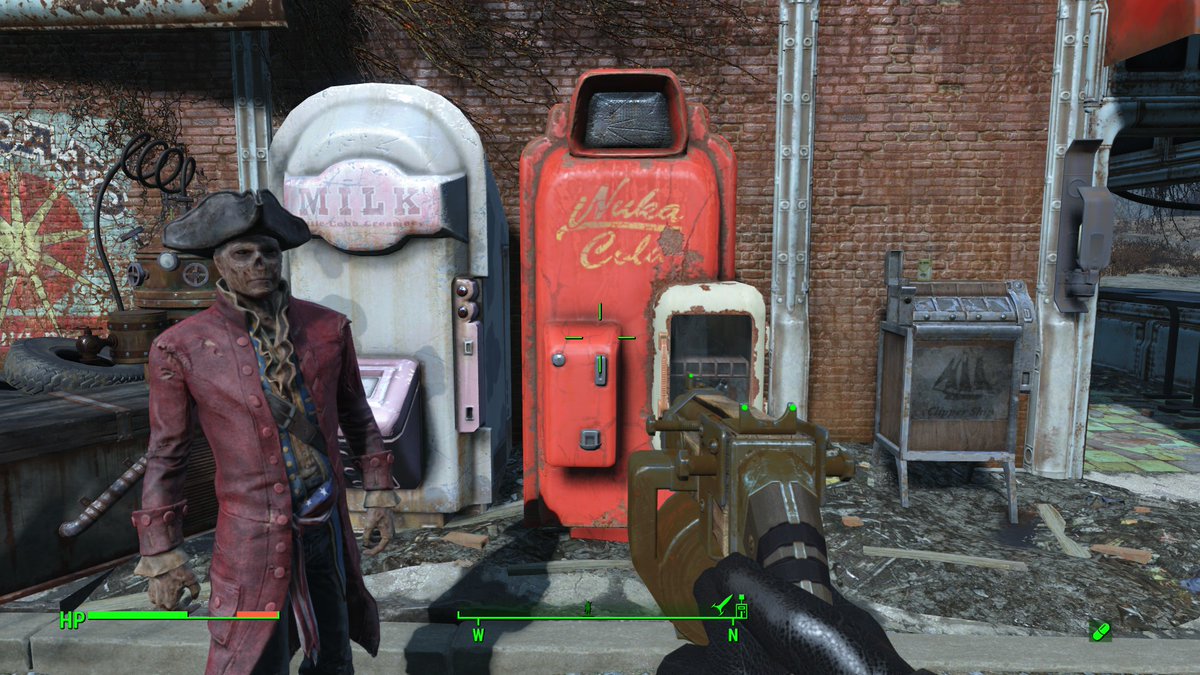 Hancock poses in front of a Nuka-Cola vending machine — and a bonus milk vending machine — in Fallout 4! Unfortunately, the machine pictured above has a busted video display. You'll need to travel to Nuka-World, the Nuka-Cola amusement park, if you want to see one in full working order.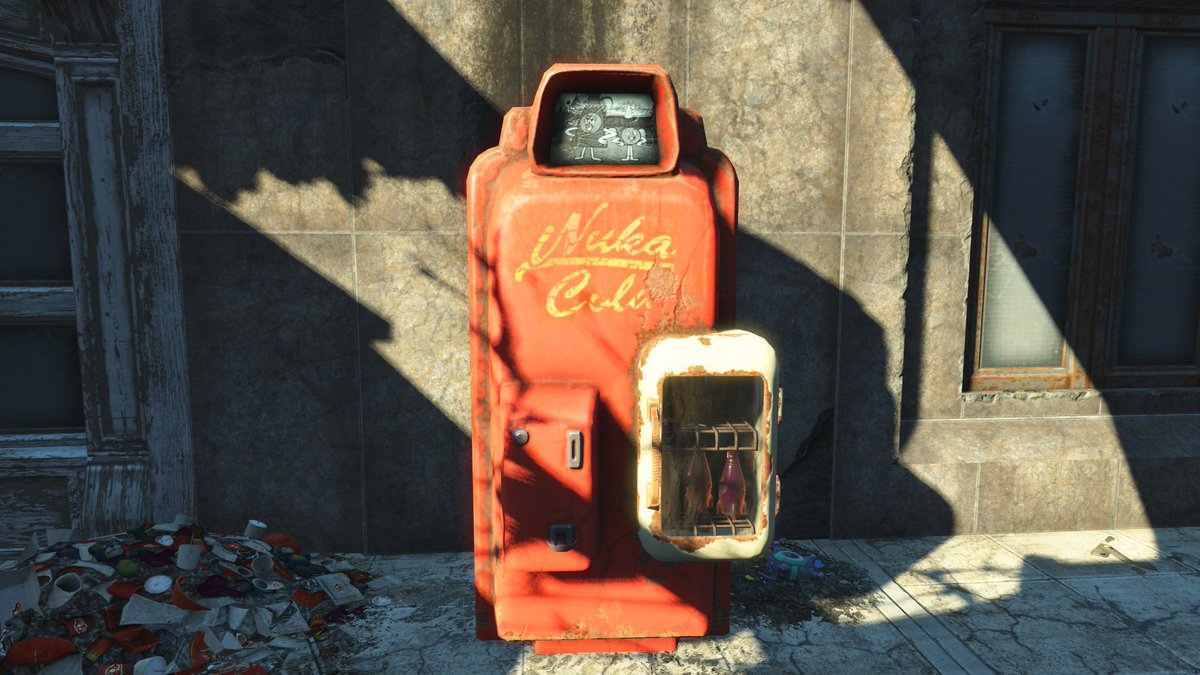 While you're visiting Nuka-World, you'll want to steer clear of the Nukatrons — Nuka-Cola vending machines converted into security robots!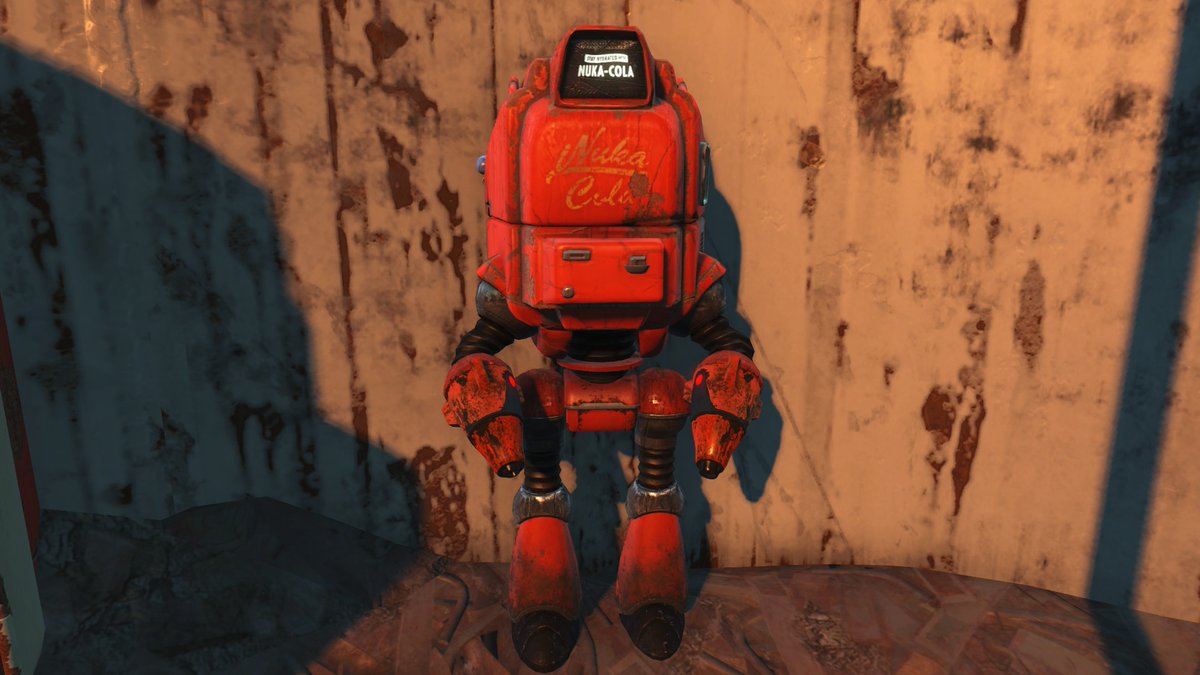 Finally, allow me to introduce Mr. Frothy, a vending machine repurposed into a floating, death-dealing robot! Before the war, Mr. Frothy sprayed refreshing blasts of Nuka-Cola into the faces of visitors to Nuka-World.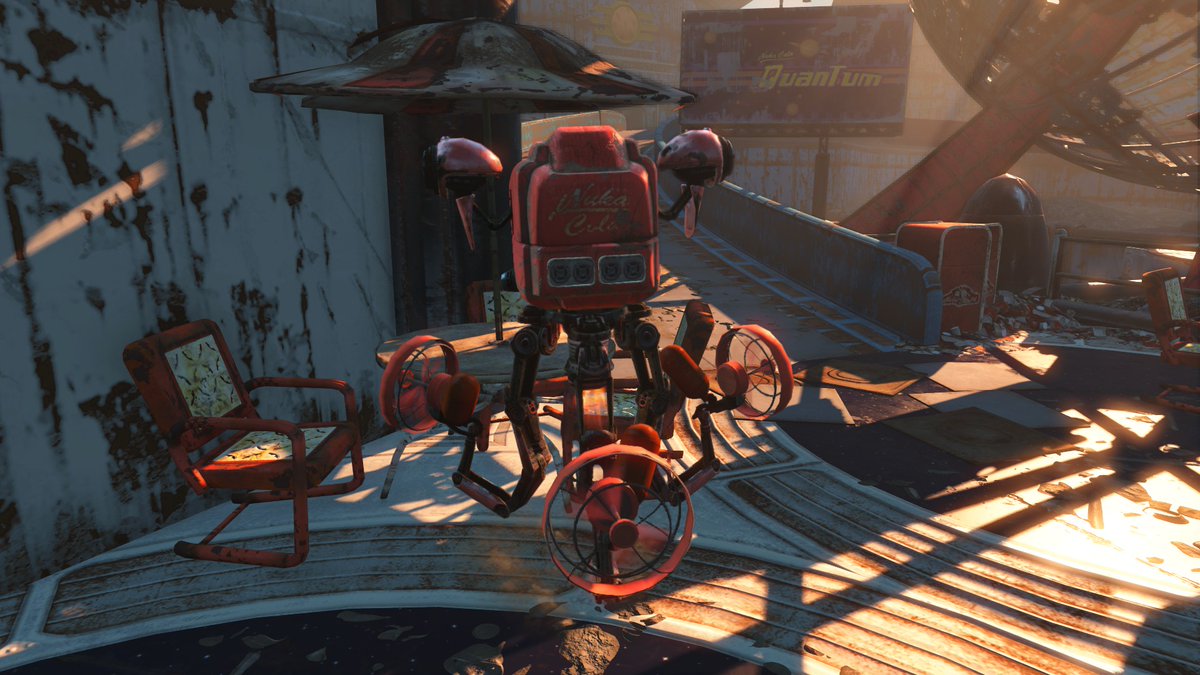 Click through to check out some Nuka-Cola concept art from Fallout 4!