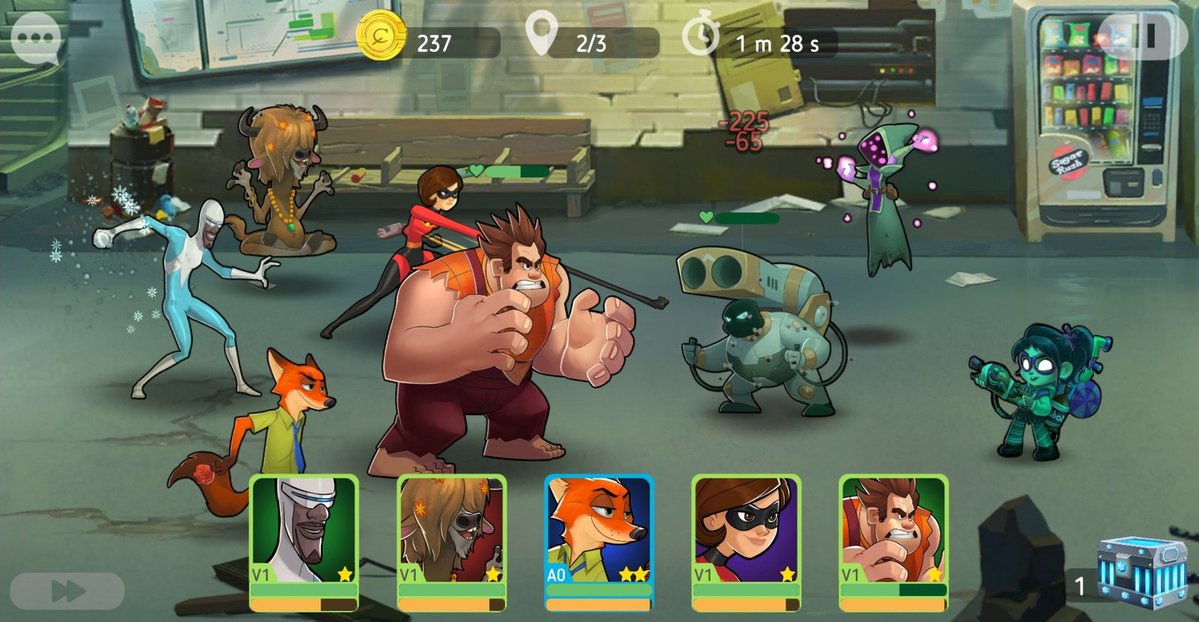 ? S-U-G-A-R, jump into your racing car. It's a sugar rush! Sugar rush! ?
Along with a bunch of sugary snacks, this vending machine from Disney Heroes: Battle Mode includes a few bottles of soda on the bottom row. Here's a version of the same machine without the Sugar Rush branding…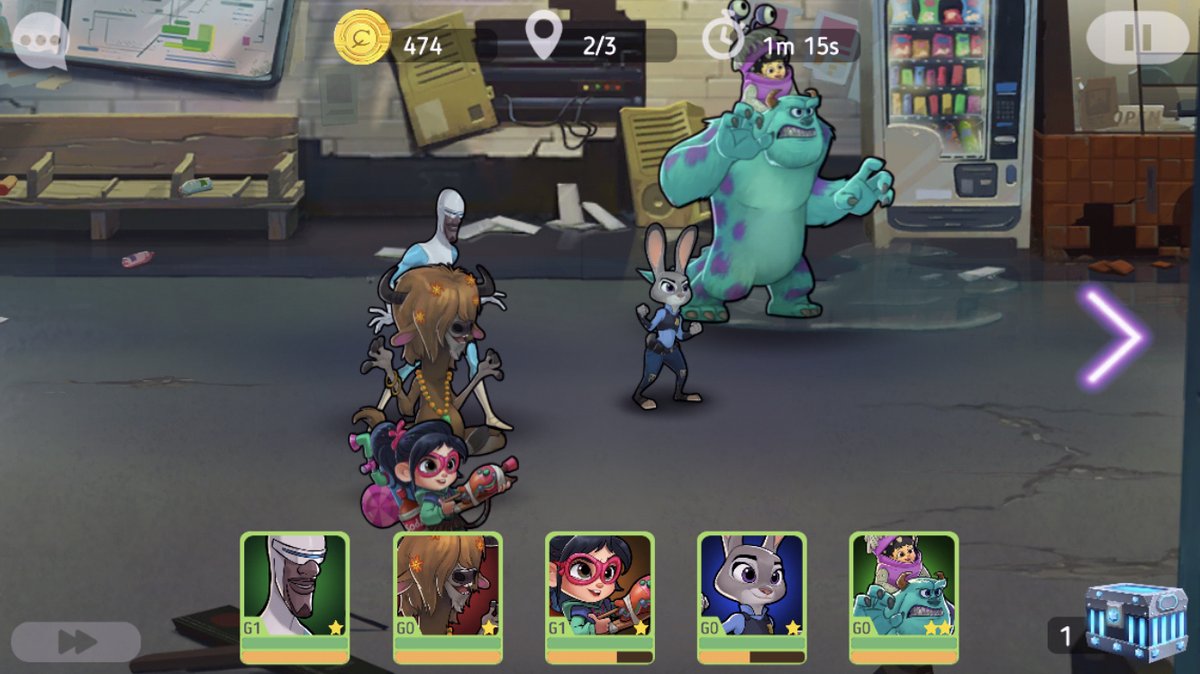 While we're on the subject of soda, Wreck-It Ralph's Vanellope von Schweetz glitches into battle with a back-mounted Soda Soaker as a weapon.