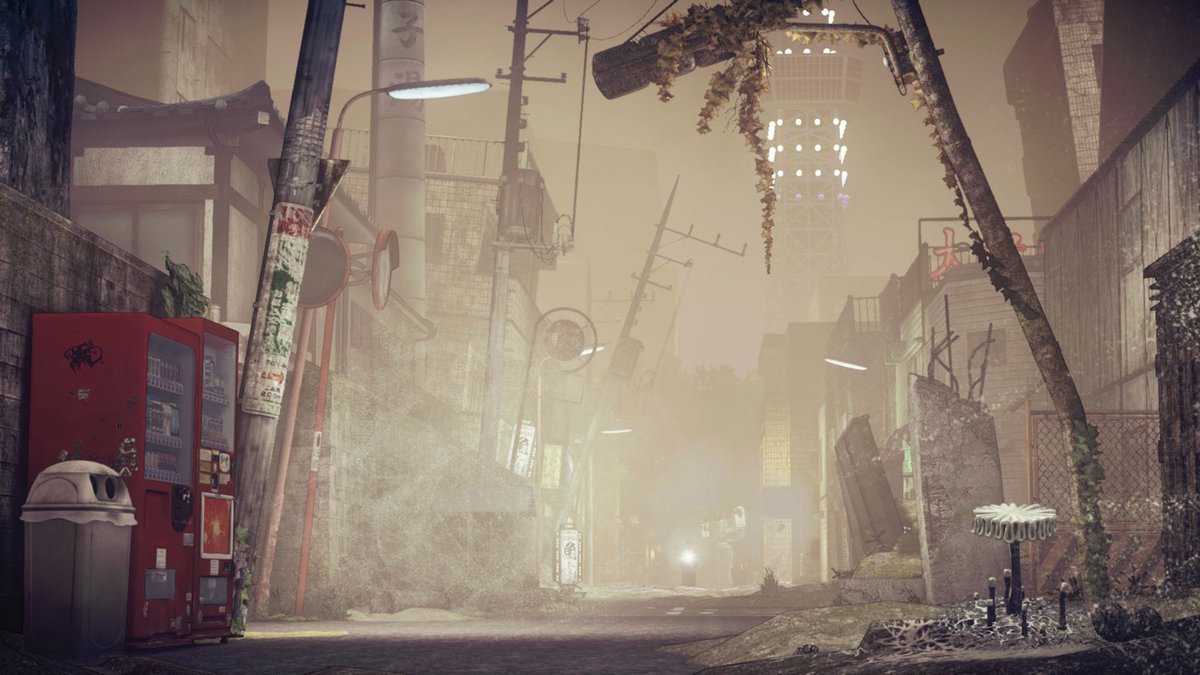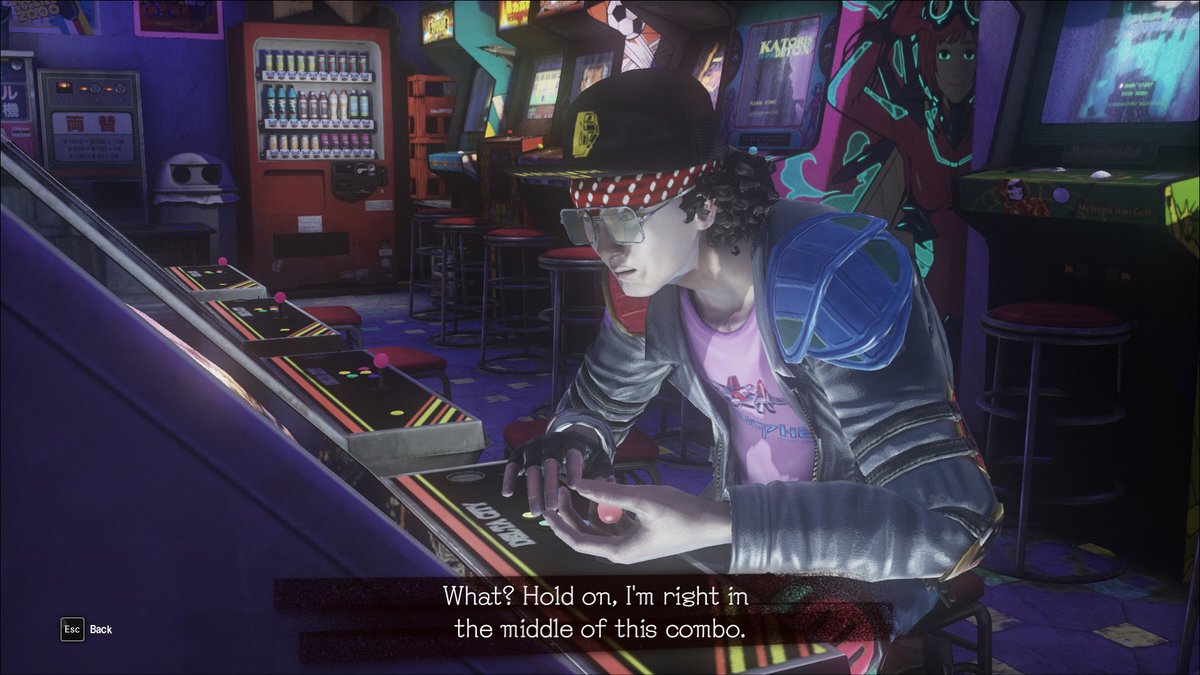 A pair of soda machines appear during Let It Die's opening cinematic. You can visit the arcade later to get a closer look at one of them, but try not to disturb this guy. It's not polite to be a C-C-C-C-Combo Breaker.
Here's another look at the soda machines above, courtesy of Tikhon…
Check out this entry for a better view of the soda machine that's cut off on the left edge of this screenshot.