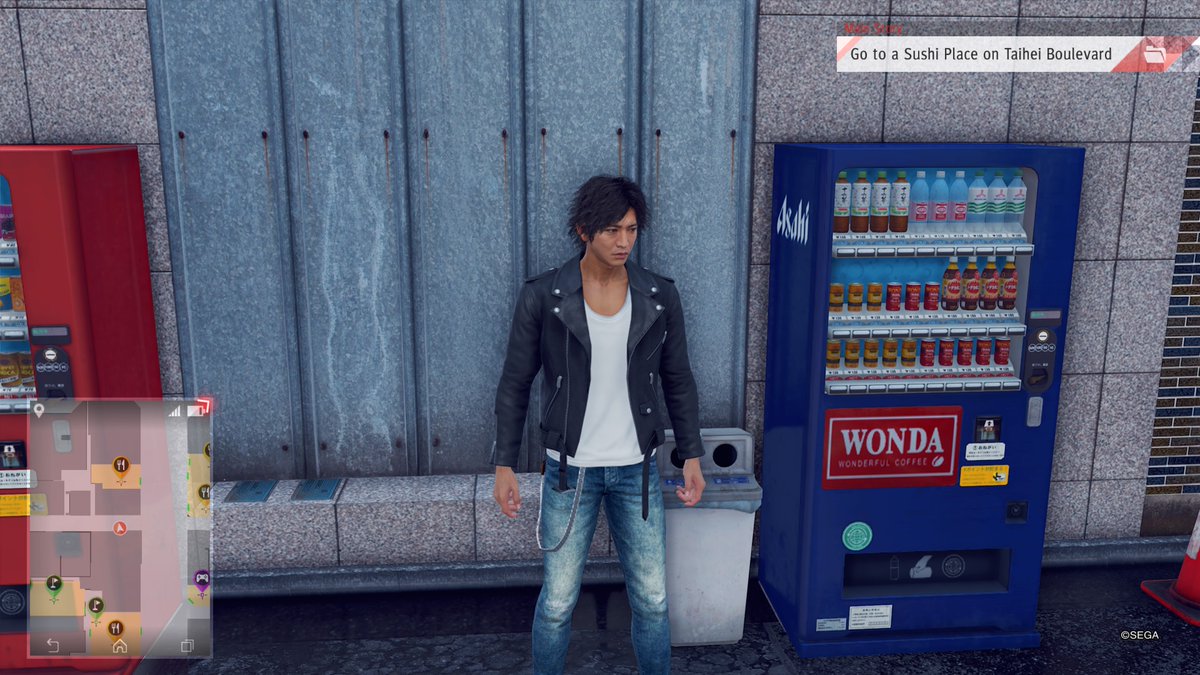 Before you head over to that sushi place on Taihei Boulevard, grab a refreshing pre-dinner drink from this vending machine in attorney brawler Judgment (a.k.a. Judge Eyes: Shinigami no Yuigon).
Meanwhile, the Lucky Soda machines from the game previously appeared in Yakuza 6…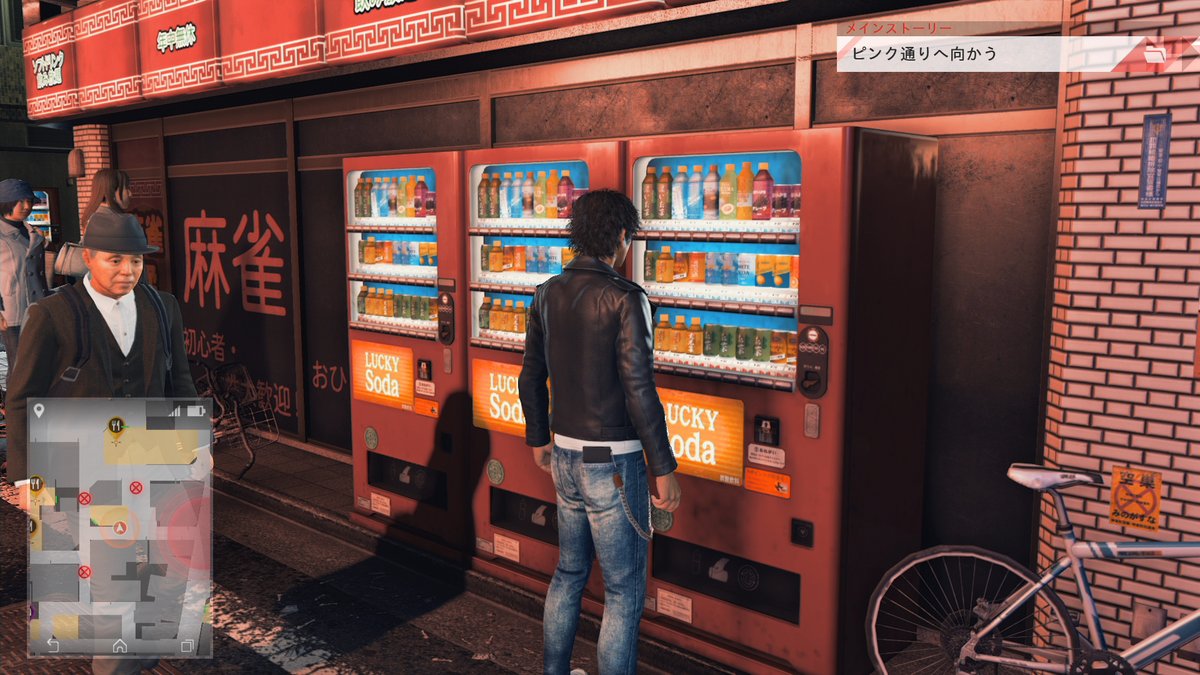 Thanks for the screenshots, AnTytle and DarthHelmet86!