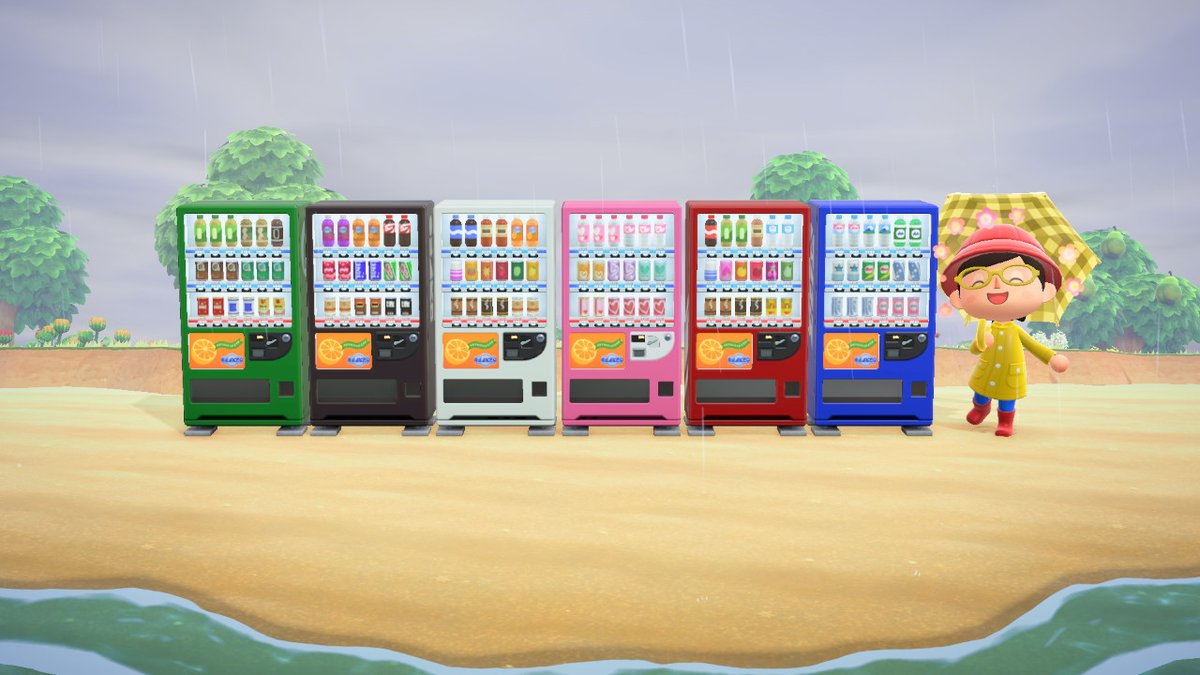 We've covered Animal Crossing: New Horizons already in recent entries, but it turns out we were just scratching the surface. The amazing Reb Valentine has managed to assemble a collection of all the different soda machine models available on Tom Nook's not-so-deserted island.
As Reb points out, "The drinks inside each machine are unique to each color! Green seems to have the canned drink Nook likes. Pink has water and a lot of cans with hearts. Red has a generic, varied selection. Black appears to include Mountain Dew?" Also, as seen in the screenshot below, each color has a different design on the side.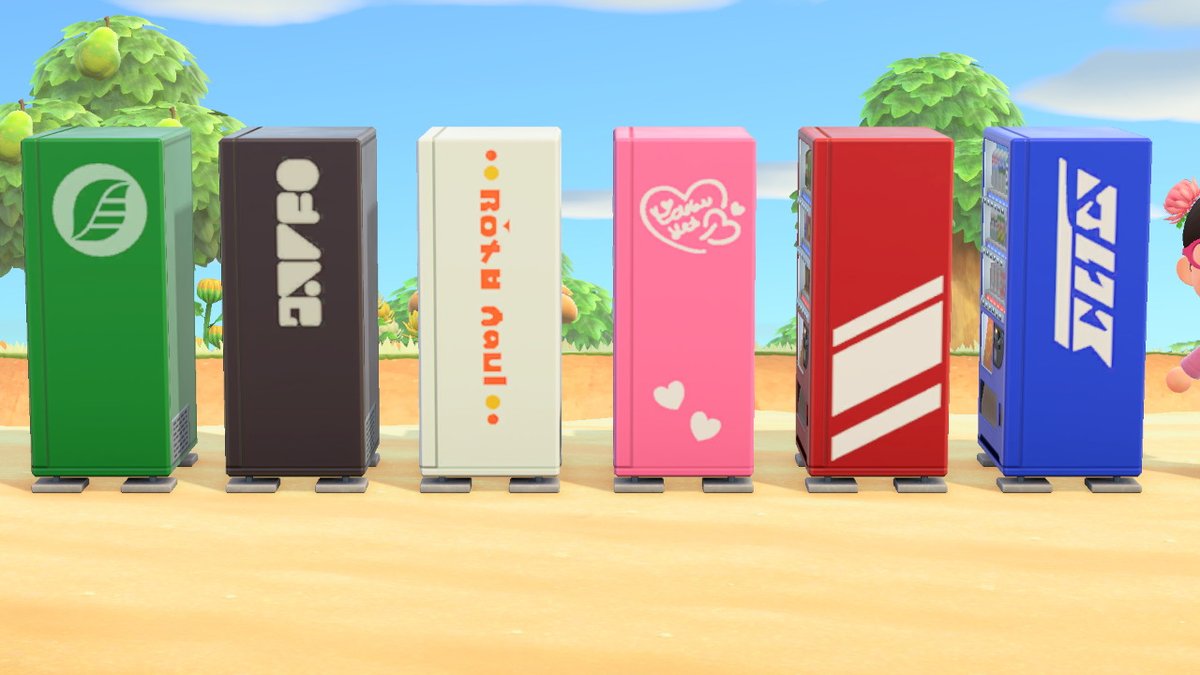 Even better, players can customize the advertisement panel on the front of the soda machines with one of four labels: orange juice (default), sports drink, sale, and cute. That means there's a total of 24 possible soda machine and label combinations in the game.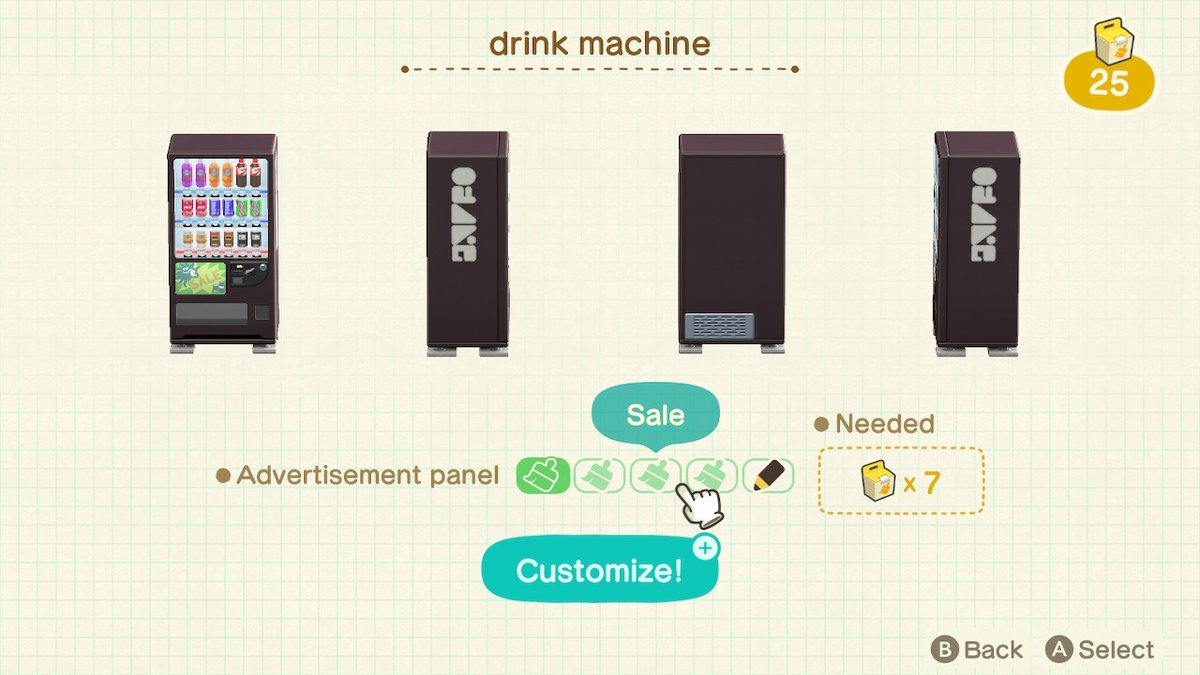 But wait, there's more! Players can also apply custom labels to the drink machines, which arguably makes Animal Crossing: New Horizons the first game to feature a near-infinite number of potential soda machine options!
How can you get a soda machine on your island? Here's Reb: "You can buy one for 2,000 Nook Miles once the Town Hall unlocks. However, you can only purchase one color, randomized for your town! If you want others, you'll have to talk to friends. You cannot order more from the catalog."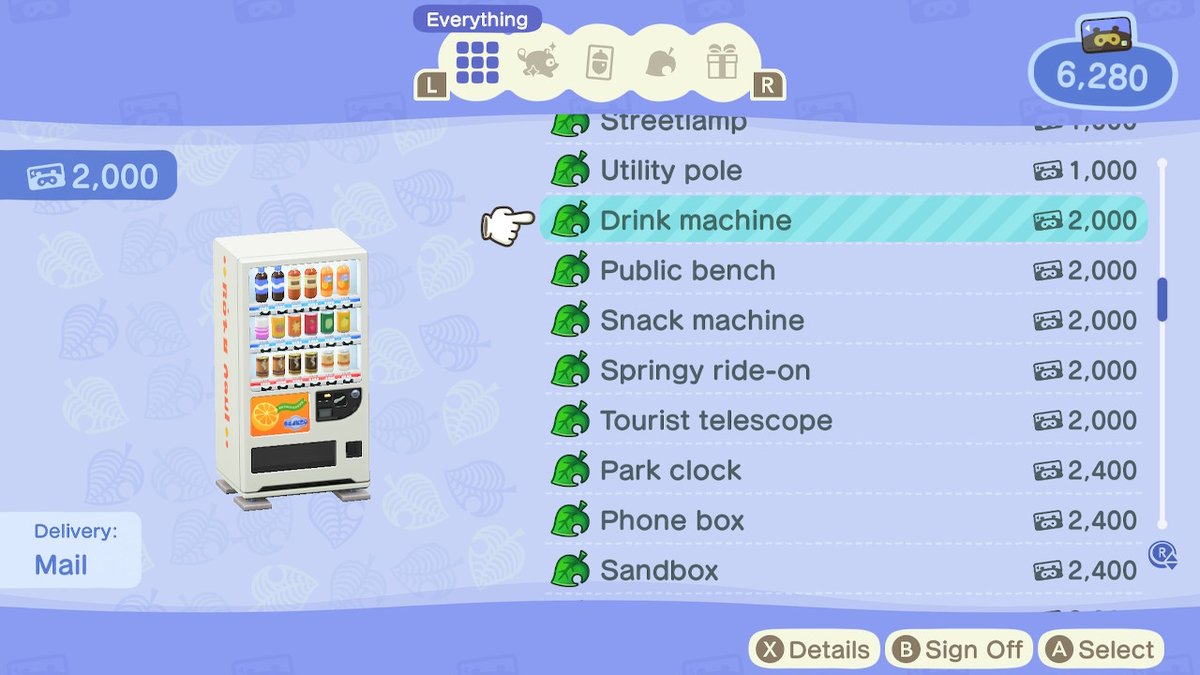 That means to grab the screenshot at the beginning of this entry, Reb had to reach out to her fellow AC:NH players for help assembling a full collection. So, in addition to a mega-super-thanks to Reb Valentine, this entry wouldn't have been possible without help from TristanACooper, kyle_toom, KFoleyFL, RType88, iyagovos, and MllPilgrim. Thanks, everyone!
BONUS! Since custom labels are limited by both pixel size and color palette, there is a mathematical limit to the potential number of drink machines players can create in New Horizons. Based on calculations by bool and tabatkins, there are roughly 1.2981 × 101279 possible drink machine combinations available to players. That's not quite infinite, but it's still a pretty big number. How big? Well, this big.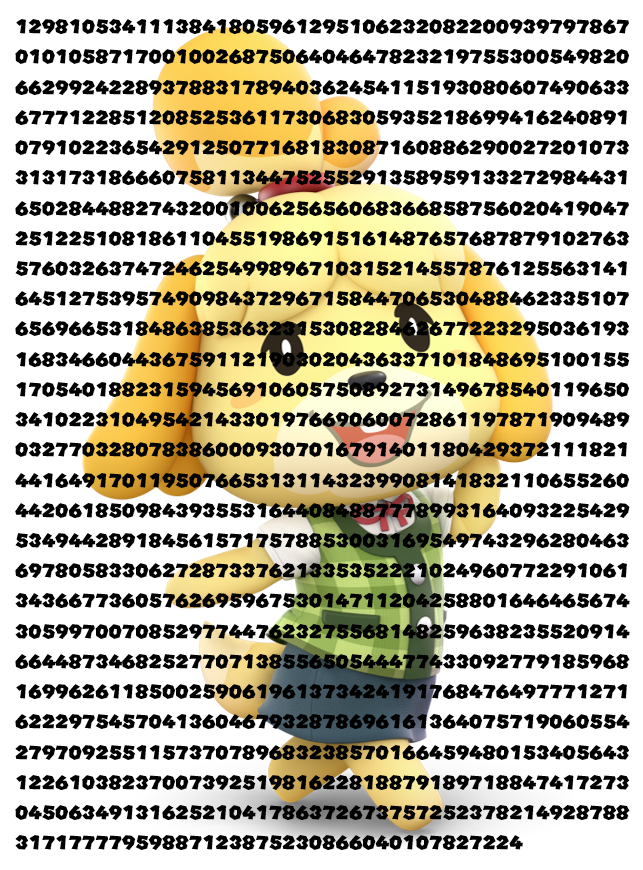 That's a lot of soda machines.