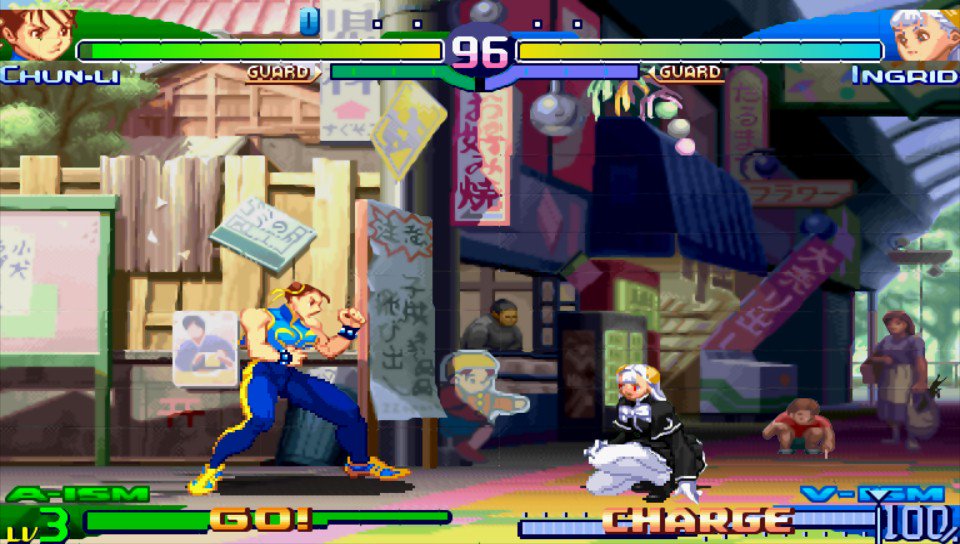 You can spot a soda machine just behind Ingrid in this screenshot from Street Fighter Alpha 3 MAX.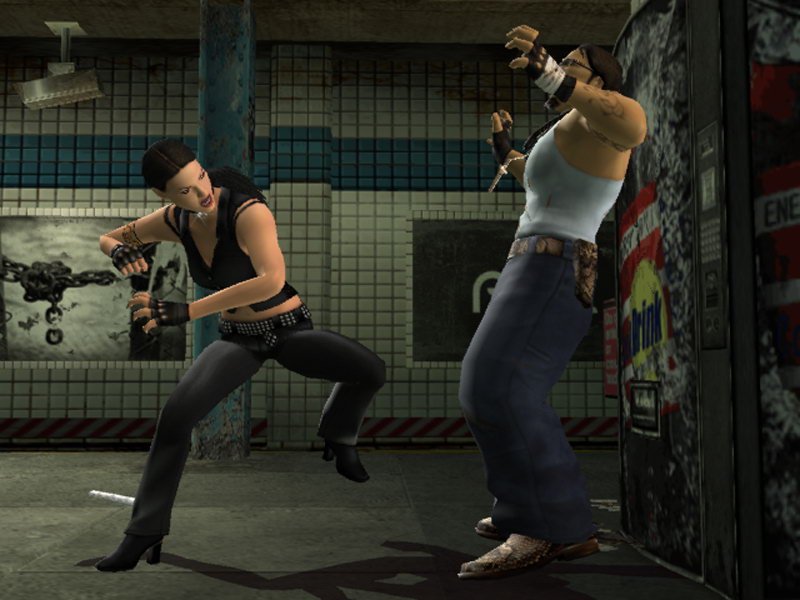 I hope I don't miss my opponent and accidentally punch this soda machine in Def Jam: Fight for NY!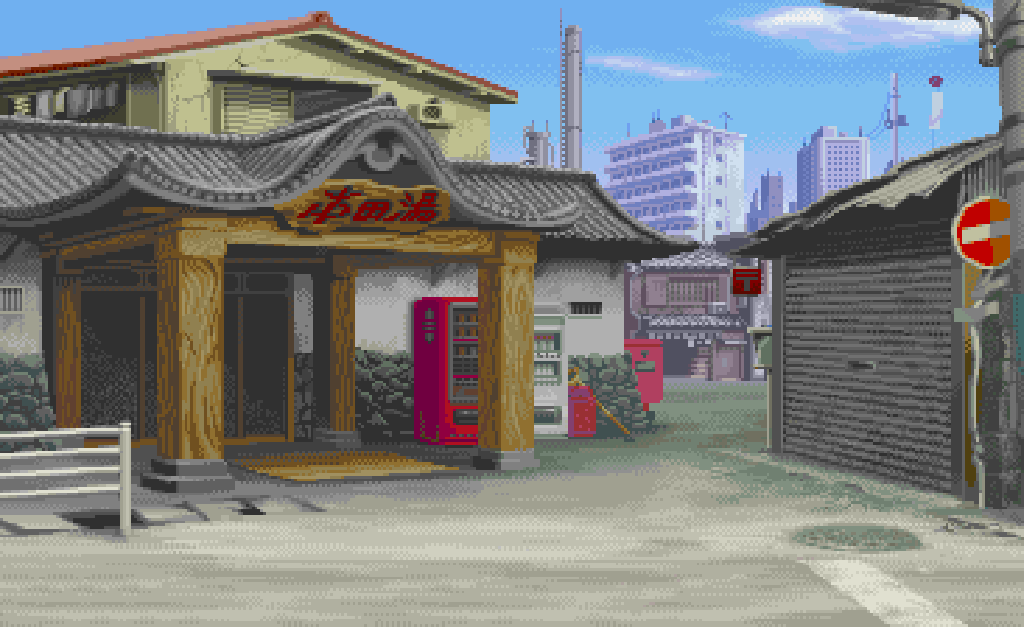 I'm 99% sure that's a soda machine in the background of Ryu's Street Fighter Alpha stage.