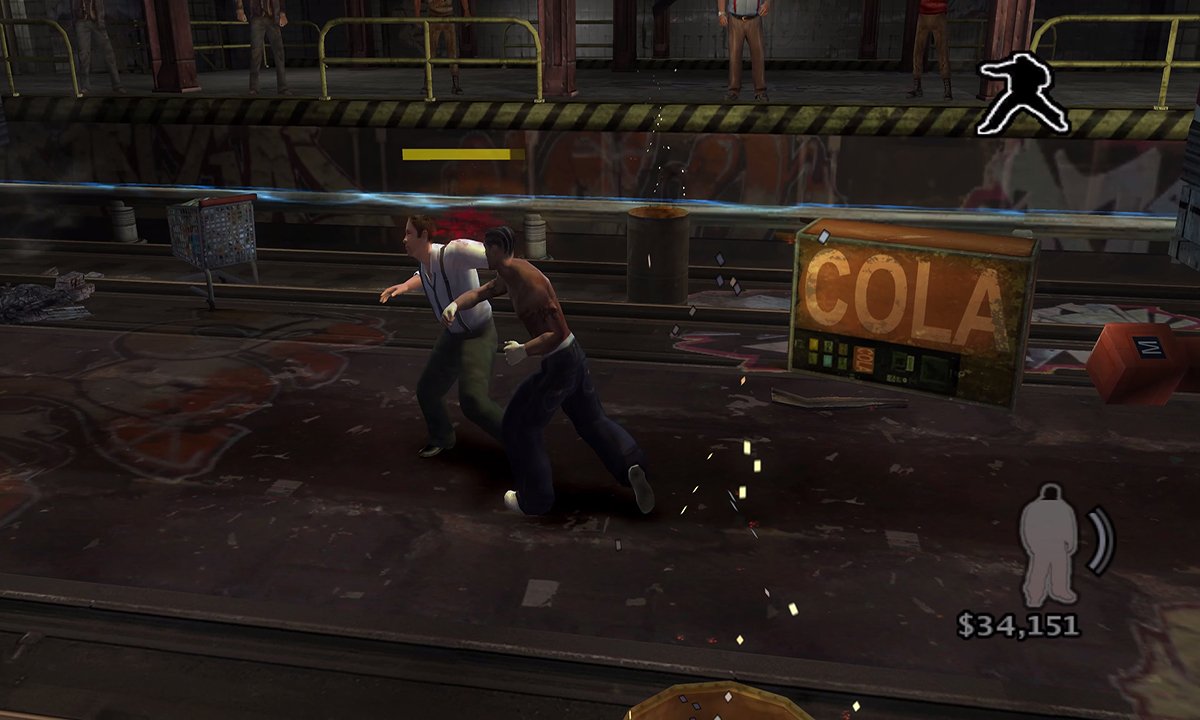 The first rule of the underground fight club circuit in True Crime: New York City is don't talk about fight club. The second rule, oddly enough, is that fight club venues must have a soda machine present at all times.
I especially like the Carbonated Sugar vending machine in this second screenshot.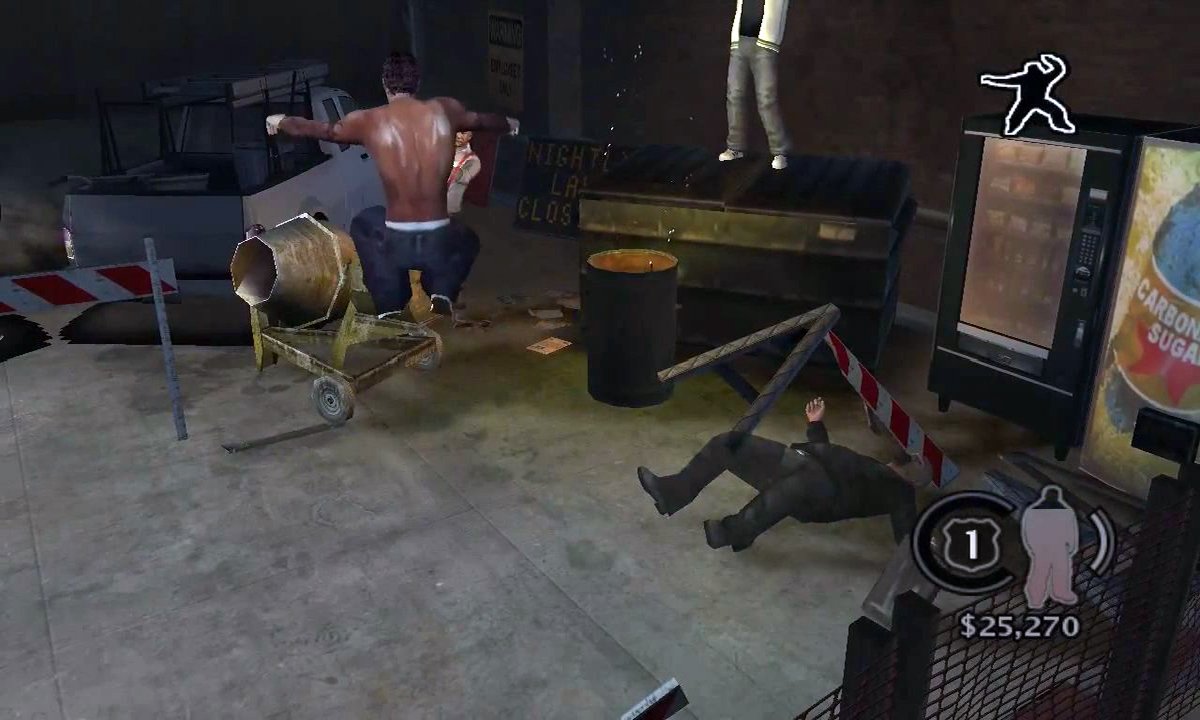 Thanks for the tip, Jonah!